A relaxing weekend of snowshoe walks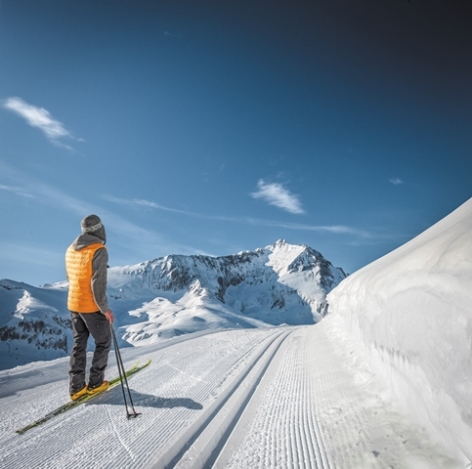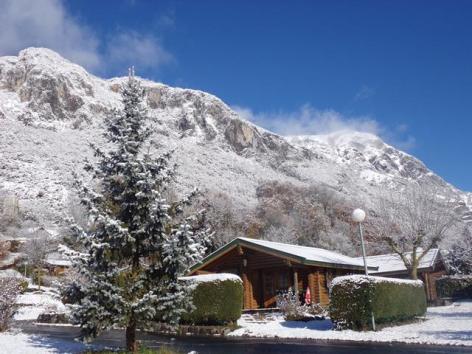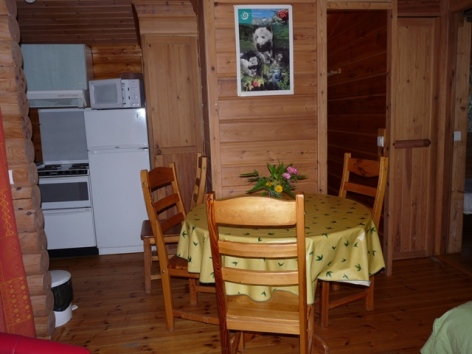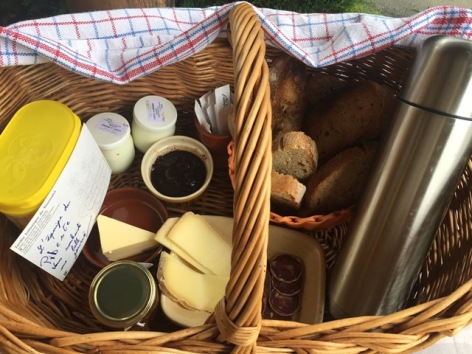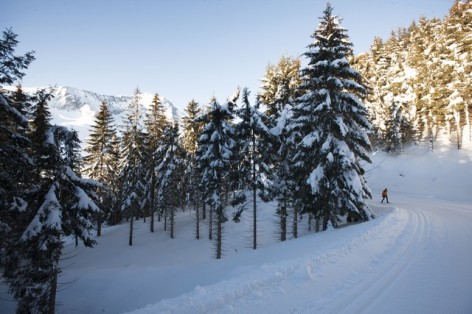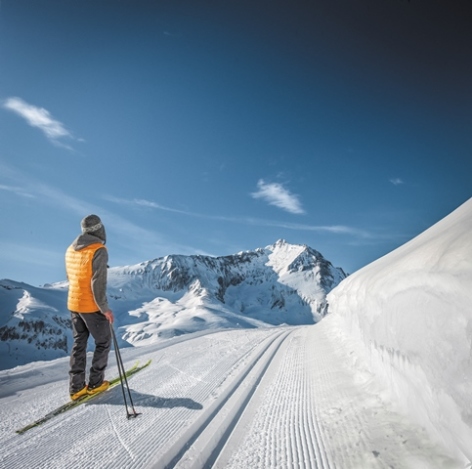 When you return to work on Monday you will have a very healthy glow. So what happened over the weekend? It's simple...
1. A snowshoe walk in the fresh mountain air to clear the lungs.
2. Two healthy breakfasts delivered to your chalet, also a picnic and a raclette dinner for a small party.
3. An energetic massage.
That's it! You will be glowing and your work colleagues envious.
On the map
From 230 € /person Based on 2 persons
2 days/2 nights in a wooden chalet on a 4 star campsite
2 day ski pass for the Azun valley (cross-country circuits, snowshoe circuits, toboggan runs with lift, solarium)
A one hour energetic massage
A raclette dinner and 2 healthy breakfasts delivered to your chalet
1 picnic
The strengths
A bucolic and protected mountain setting
A comfortable chalet on a 4 star campsite
Healthy breakfast delivered
An energetic massage to tone you up
Situated close to the Parc National des Pyrénées, a true Nordic ski paradise set in unspoilt and natural mountain countryside. The Nordic park at Val d'Azun allows you to try many leisure activities within a warm and friendly environment, right in the heart of a natural valley.
Day 0
Arrival and installation in your wooden chalet. Raclette dinner (with wine and coffee) directly delivered to your chalet. Night.
Day 1
After your healthy breakfasts have been delivered to your chalet an energetic massage awaits in the charming circular wooden chalet. A picnic has also been prepared which can enjoy on the panoramic terrace of your chalet. Then off to conquer the wide open snowy spaces of the beautiful Azun valley on snowshoes. Night.
Day 2
After your healthy breakfast head off again for a snowshoe walk in the Azun valley. Then departure.
Camping beneath the Pibeste nature reserve
Situated beneath the Pibeste nature reserve and close to the charming village of Argeles-Gazost, this 4 star camping is the ideal base for a holiday or a short break, summer or winter.
The Azun valley, Hautacam, Luz-Ardiden, Cauterets, Pont d'Espagne, Tourmalet … all the big names for skiing are close by. And why not leave your skis for a day and stretch your legs with a snowshoe expedition. In summer, the Nature Reserve of Pibeste has Mouflons and raptors galore. There is a mountain of different activities locally for both young and old, for some great memories to take home.
The campsite is a family affair, Sylvain, Luc, Gérard, Odette et Pierre will look after your every need and offer lots of help to make the most of your holiday.
Located under the cliffs of Pibeste, the shady setting is just perfect. The Finnish wooden chalets are warm and cosy, with terraces for a touch of sunbathing. Your children will love the safe adventure play area with its climbing frame, parents can take a course in Qi Gong and Taî Chi, archery, rollerblading, or a guided trek, not to mention the lovely swimming pool and its terrace overlooking the mountains.
Your camping: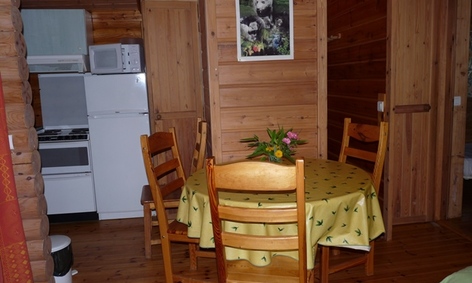 Has 50 places of 100m2, 11 wooden chalets, 26 caravans, a swimming pool, a play area for the children with a climbing frame, tennis, volleyball and boules. There is a restaurant, pizzeria, laundry facilities, library, internet, small grocery shop, gift shop. The camping also organises courses in Qi Gong and Taî Chi, rollerblading, archery and there is a programme of guided walks, children's club.
Your wooden chalet for 5 persons: (30m²)
Lounge area
Dining area (oven, microwave, fridge, coffee machine)
Well equipped kitchenette
Bedroom with double bed
Bedroom with 2 single beds
Shower room with washbasin and WC
Television
Terrace
Furnished Garden area
Parasol
Sun beds
Animals are welcome with a supplement to pay
Val d'Azun, your cross-country ski area
Situated close to the National Park the Azun valley is a veritable paradise for Nordic skiing with a gentle and bucolic mountain setting. The Nordic area of the resort offers a wide choice of winter sports activities, it is both friendly and welcoming, the valley is beautifully unspoiled.
From 230 € /person -
Based on 2 persons
The price includes
2 nights in a wooden chalet ion a 4 star campsite - 1 raclette dinner and 2 breakfasts delivered to your chalet - 1 picnic - 1 energetic massage - 2 day nordic ski pass for Azun valley - Booking fee.
The price does not include
Dinner day 2 - Local taxes - Cancellation insurance - Personal expenses.
Validity
Winter 2022/2023
You will love :
The very warm welcome from your host, Sylvain and his family.
You will appreciate :
Your energetic massage will soothe away all your aches and pains and remove all tensions form your body.