'Ski Cosy' hotel on the edge of the ski runs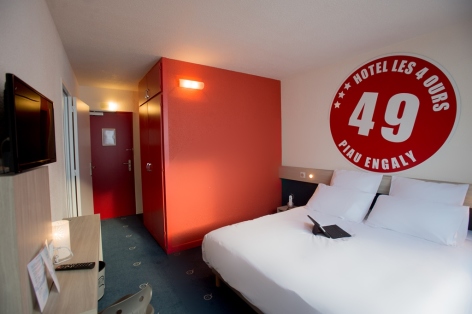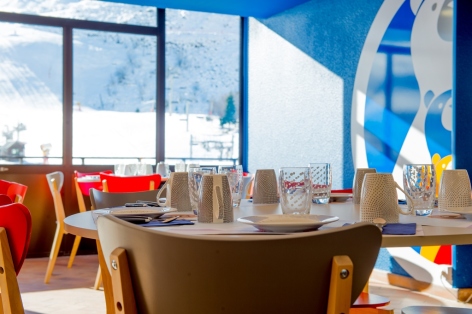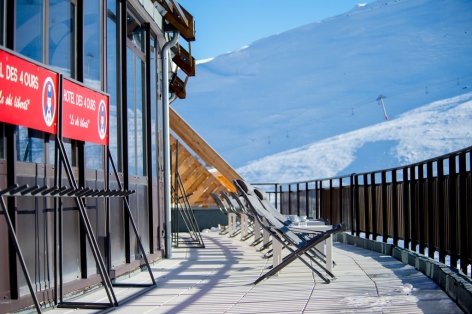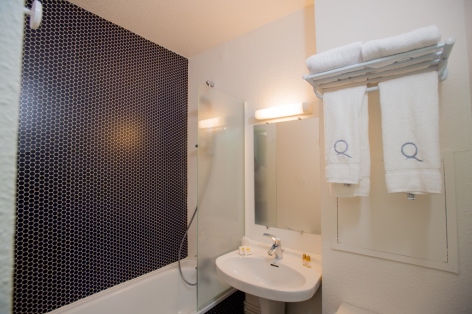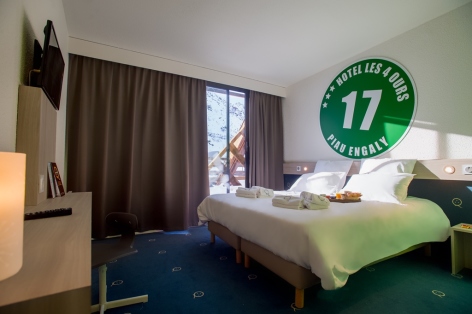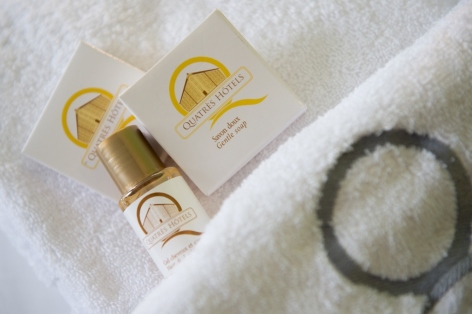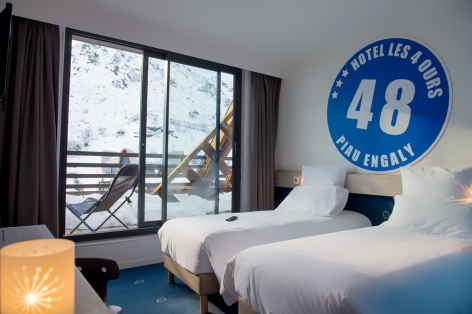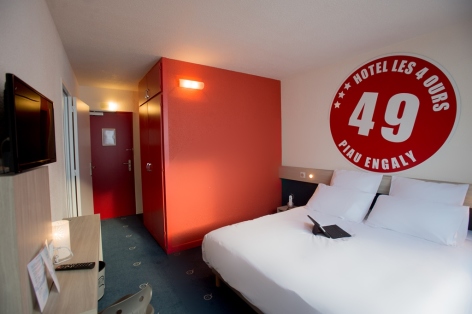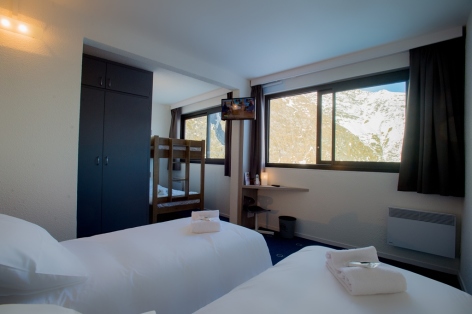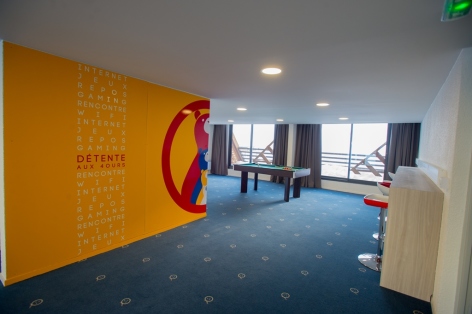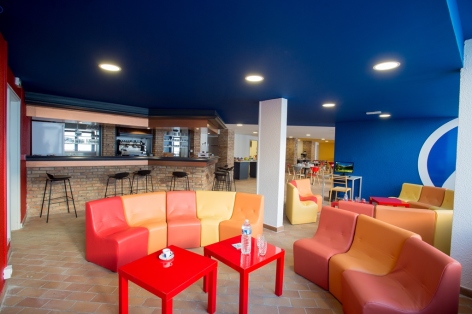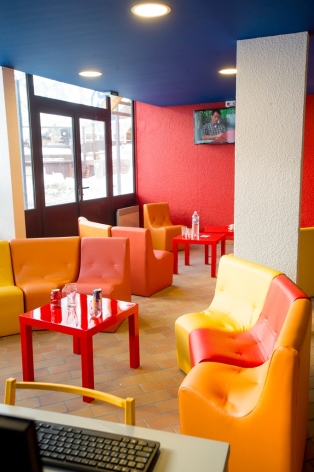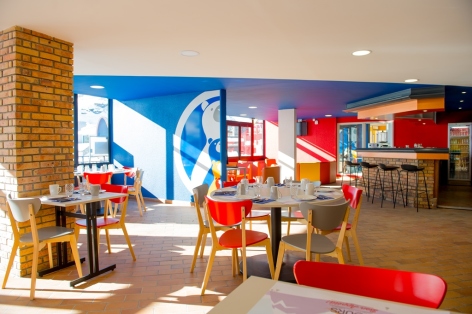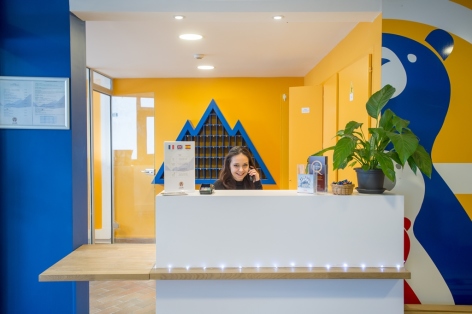 At the foot of the ski slopes
'Ski Cosy' for this brand new hotel on the edge of the ski runs. With an ultra cool deco and super cosy bedrooms, your nights will be as pleasurable as your skiing.
On the map
Networks and classifications
Description
'Ski Cosy' hotel on the edge of the ski runs
Located on the very edge of the ski runs and with a clear view over the surrounding summits, this brand new hotel is perfect for a ski holiday, and much more. Situated close to the Spanish border and the Pyrenees National Park, the ski resort of Piau Engaly offers varied sking in winter and lots of walking opportunities in summer. From the reception to the bedrooms, and including the breakfast room, it is a feeling of 'ski cosy' which prevails. Blues, reds, greens... these vibrant colours set the tone and provide a superb contrast with the immaculate white ski runs that one can observe through the large bay windows. During the day the terrace with the sun loungers is the spot to be, where better to enjoy a soothing hot chocolate. At dinner time the myserious ballet of piste grooming machines can be seen through the large windows. When it is time for bed... sink beneath the soft duvets and dream all the lovely things that tomorrow will bring.
Your hotel:
Has 48 bedrooms for 2 to 4 persons, each with a colour scheme taken from the ski runs - green, blue, red and black.
Your double bedroom:
1 bed for two persons
Bathroom
Environment
Winter
Grand sites
Cauterets - Pont d'Espagne
Gavarnie
Lourdes
Neouvielle nature reserve
Pic du Midi / Toumalet Pass
Route des cols
The Pyrenees National Park
Activities
Winter
Balneotherapy
Snowshoe walking
Ski
Dog sled
Equipments and services
Telephone
Televisión
Wifi
Parking
Terrace
Lounge chair/recliner/sunbathing