Residence beneath the Pic du Midi
The Grand Tourmalet - La Mongie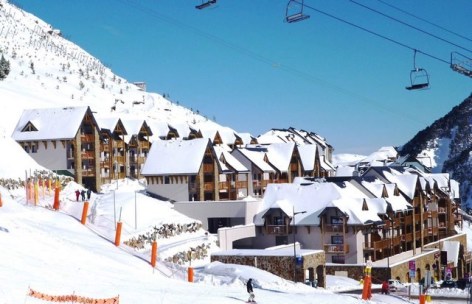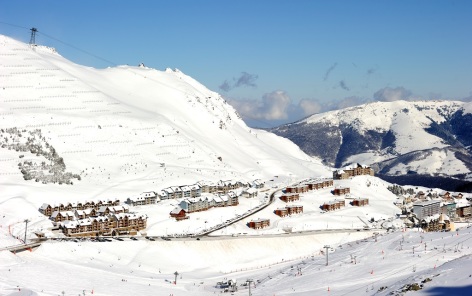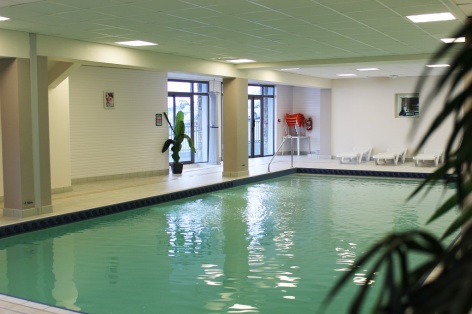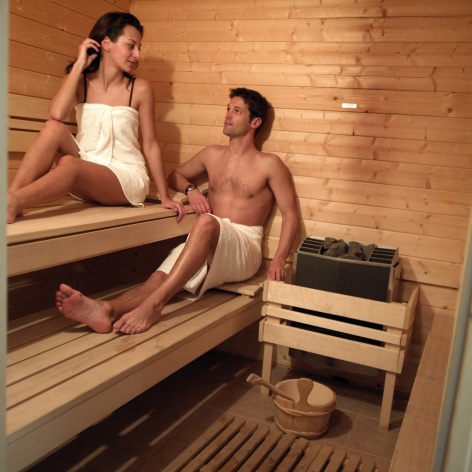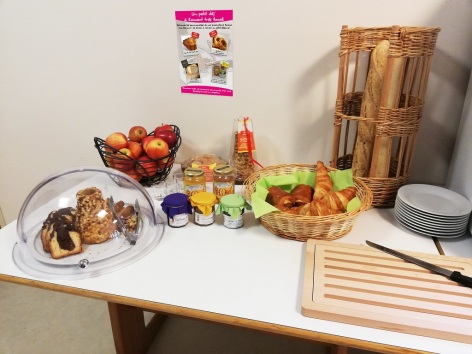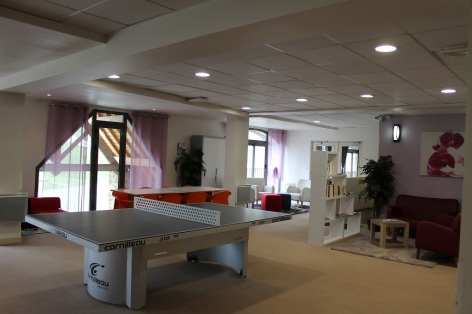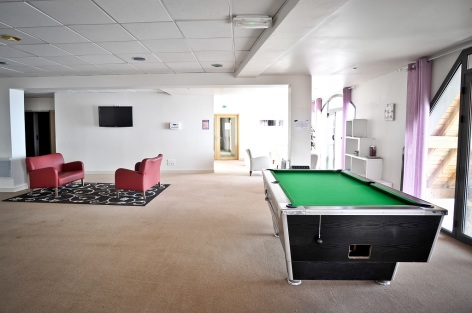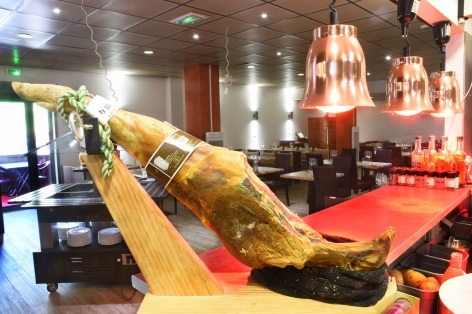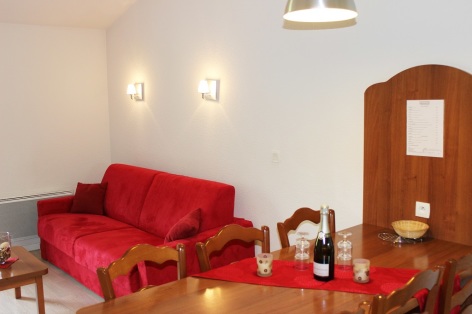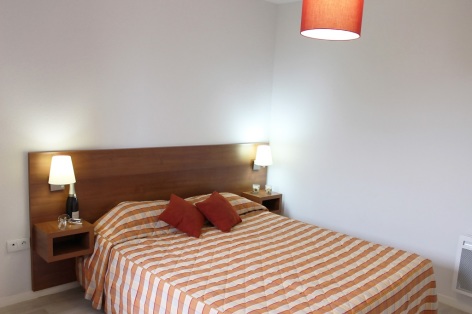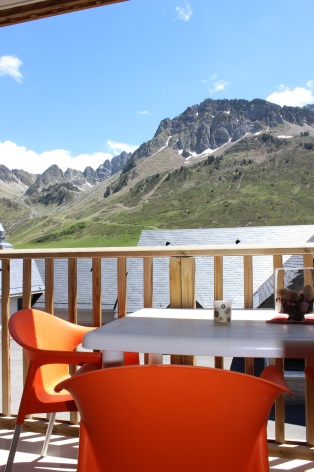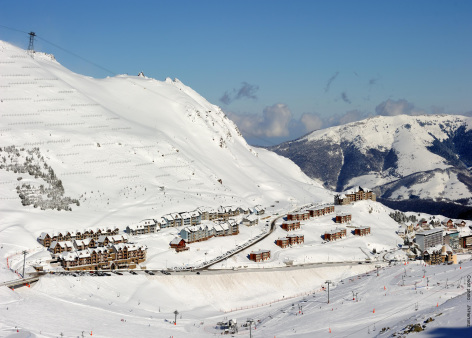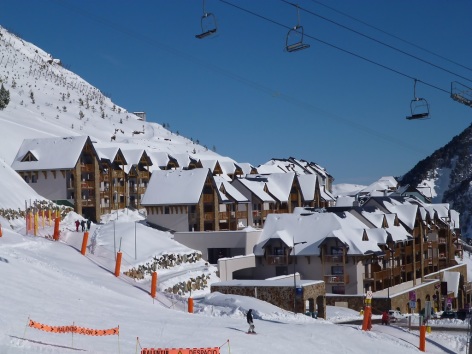 At the foot of the ski slopes
Stone and wood Residence facing south, with indoor heated pool, sauna, hammam at the foot of the Grand Tourmalet ski resort
On the map
Description
Residence beneath the Pic du Midi
This tourist residence is located beneath the Pic du Midi and on the Col du Tourmalet road, it offers the perfect opportunity to enjoy holiday. The building is finished in wood and stone, faces south, it comprises 104 apartments. For the further comfort there is a play area with swimming pool, sauna, hammam and fitness room. In summer you can enjoy all the pleasures of the mountains, strolls and picnics on the shores of the lake, a siesta in the shade of a pine tree, lively evening entertainments... In winter you are on the edge of the ski runs of the Grand Tourmalet, the largest ski area in the Pyrenees.
Your residence:
Has 104 apartments (sleep from 4 to 9 persons), with terrace, heated indoor pool, wellbeing area with hammam, sauna and fitness area, play area, private covered parking.
Breakfast service.
Including 7 apartments accessible to people with disabilities.
Studio sleeps 4: (29m²)
1 living area with double sofa bed (160 x 200 cm)
1 alcove with bunk beds (90 x 200 cm)

Kitchen area (microwave, ceramic hob, electric coffee maker, fridge, dishwasher)

1 bathroom/toilet

Furnished terrace or loggia
Television with flat screen
Free wi-fi access
1 bedroom apartment sleeps 4: (30/35 m²)
1 living area with double sofa bed (160 x 200 cm)
1 bedroom with either double bed (160 x 200 cm) or 2 single beds (90 x 200 cm)

Kitchen area (microwave, ceramic hob, electric coffee maker, fridge, dishwasher)

1 bathroom/toilet

Furnished terrace or loggia
Television with flat screen
Free wi-fi access
1 bedroom apartment sleeps 6: (45 m²)
1 living area with double sofa bed (160 x 200 cm)
1 bedroom with double bed (160 x 200 cm)
1 alcove with bunk beds (90 x 200 cm)

Kitchen area (microwave, ceramic hob, electric coffee maker, fridge, dishwasher)

1 bathroom/toilet

Furnished terrace or loggia
Television with flat screen
Free wi-fi access
2 bedroom apartment sleeps 6: (49 m²)
1 living area with double sofa bed (160 x 200 cm)
1 bedroom with double bed (160 x 200 cm)
1 bedroom with 2 single beds (90 x 200 cm)

Kitchen area (microwave, ceramic hob, electric coffee maker, fridge, dishwasher)

1 bathroom/toilet

Furnished terrace or loggia
Television with flat screen
Free wi-fi access
1 bedroom apartment sleeps 7: (56 m²)
1 living area with double sofa bed (160 x 200 cm)
1 alcove with bunk beds (90 x 200 cm)
1 shower-room/toilet
First level:
1 bedroom with double bed (160 x 200 cm) and single bed (80 x 200 cm)
1 bathroom/toilet

Kitchen area (microwave, ceramic hob, electric coffee maker, fridge, dishwasher)

Furnished terrace or loggia
Television with flat screen
Free wi-fi access
2 bedroom apartment sleeps 8: (60 m²)
1 living area with double sofa bed (160 x 200 cm)
1 alcove with bunk beds (90 x 200 cm)
1 shower room/toilet
First level:
1 bedroom with double bed (160 x 200 cm)
1 bedroom with 2 single beds (90 x 200 cm)
1 bathroom/toilet

Kitchen area (microwave, ceramic hob, electric coffee maker, fridge, dishwasher)

Furnished terrace or loggia
Television with flat screen
Free wi-fi access
2 bedroom apartment sleeps 9: (64 m²)
1 living area with double sofa bed (160 x 200 cm)
1 alcove with bunk beds
1 shower room/toilet
First level:
1 bedroom with double bed (160 x 200 cm)
1 bedroom with twin beds (90 x 200 cm)
1 alcove with single bed (90 x 200 cm)
1 bathroom/toilet

Kitchen area (microwave, ceramic hob, electric coffee maker, fridge, dishwasher)

Furnished terrace or loggia
Television with flat screen
Free wi-fi access
Book your holiday accommodation
Online
Environment
Summer
Winter
Grand sites
Cauterets - Pont d'Espagne
Gavarnie
Lourdes
Neouvielle nature reserve
Pic du Midi / Toumalet Pass
Route des cols
The Pyrenees National Park
Activities
Summer
Balneotherapy
Casino
Cinema
Cycling
Heritage Discovery
Horse-riding
Climbing
Golf
Mini-golf
Paragliding
Leisure parks
Swimming pool
Hiking
Sports of running waters
Spa tourism
Mountain bike
Winter
Balneotherapy
Casino
Snowshoe walking
Ski
Equipments and services
Bathtub
Kettle
Shower
Iron
Dishwasher
Baby cot
Microwave
Induction cooker / ceramic glass cooktop
Hair dryer
Telephone
Televisión
Turkish baths
Fitness room
Sauna
Patio balcony
Parking
Swimming pool
Patio set
Terrace
Lounge chair/recliner/sunbathing
Children's club
Linen hire
Cleaning / housework