Ski and spa at Luz Ardiden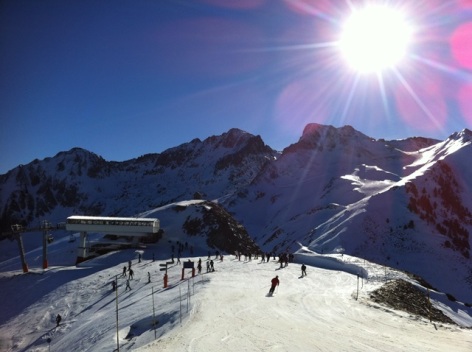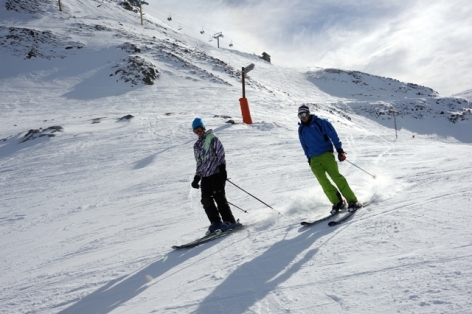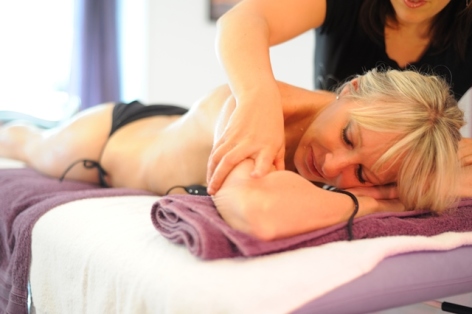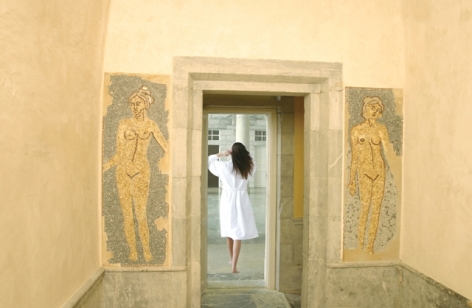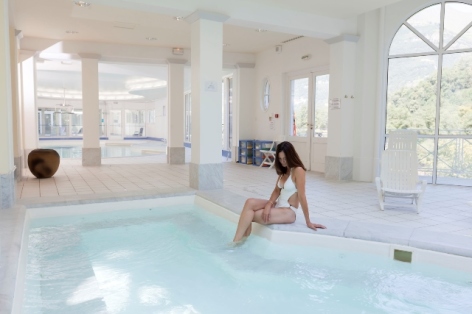 Luz Ardiden allows you to discover the art of every sort of snow activity: ski, snowboard, telemark, it is impossible not to be impressed by this beautiful ski area. And what's more in Luz there is another fantastic life to discover and enjoy. At the Luzea Spa you will adore the jacuzzis, sauna, and hamman. Not to mention their fabulous and innovative range of beauty and relaxation treatments. And lots of lively village activites too!
On the map
From 507 € /person Based on 2 persons
3 days/3 nights in a 4 star hotel, half-board
2 day ski pass for Luz Ardiden
2 spa treatments at the Luzea Spa and access to the spa leisure area with pool, jacuzzi, sauna, hamman,...
The strengths
Spa treatments specially designed for your relaxation
Great skiing over a very varied ski area
A lovely authentic Pyrenean village for your evenings
Day 0
Arrival and installation at your hotel. Dinner and night.
Day 1
Day's skiing at Luz Ardiden.
At the end of the afternoon relaxation in the Luzea Spa (gowns, towels, footwear provided).
Dinner and night.
Day 2
Day's skiing at Luz Ardiden.
At the end of the afternoon a relaxing evening begins.
Dinner and night.
Day 3
Departure after breakfast.
Spa programme
The Tribal body treatments from 5 worlds:
Treat your body to a real sensorial voyage with a selection of natural products from all over the world
- Baobab oil mixed with pure Arabica coffee grains for the ultimate exfoliant
- Wrap with a hydrating cactus wax, so revitalising
- Whole body massage to awaken the senses with Monoi from Tahiti.
- Then access to the leisure area with sauna, jacuzzi, hamman and pool.
- A massage on a water bed (offering an incredible feeling of lightness, all strains disappear with the effect of the massage jets).
- Water massage in an individual bath of naturally hot spa waters.
- Then access to the sauna, hamman, pool, and jacuzzis.
Charm and Character' hotel
You will be seduced by this charming small hotel in the Luz Saint Sauveur valley, with its stone façade, slate roof and flower-filled balconies. The welcome is warm, the bedrooms are so comfortable and cosy, perfect after a day on the ski slopes, the cosy lounge with its crackling open fire is just perfect for a siesta. In summer you can enjoy the outdoor pool. The restaurant is renown, the aim of Didier the chef is to prepare a host of delicious dishes using local produce, gourmet meals best shared between friends!
The 'Charm and Character' hotels are full of character and in lovely natural settings. You will be welcomed as a friend, the décor is stylish, traditional materials are used, the furnishings are refined, colours are chosen to be in harmony with its region.
Your hotel: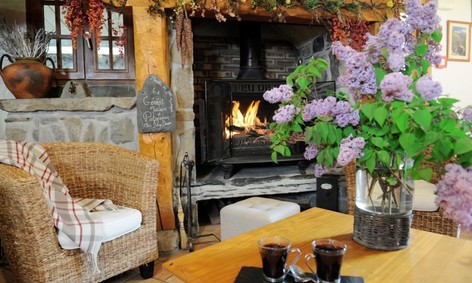 Is composed of two distinct buildings and has 15 bedrooms, a restaurant, open fire, and a heated outdoor pool in summer
Your 'Standard' room:
Double 160 cms bed
Bathroom with shower and toilet
Tv with flat screen
Wi-fi
Luz Ardiden, your ski resort
Luz Ardiden is a young and dynamic ski resort. With its three ski areas of Aulian, Bédéret and the Combe de Piet, the resort offers a rich and varied terrain. In the village of Luz Saint Sauveur the ambience is festive, the village authentic.
Luzea, your spa centre
With its neo-classical architecture and a contemporary range of treatments, Luzea mixes marbles, glass with mosaics incrusted with precious stones. You are invited, in the steps of the Empress Eugenie, to a majestic relaxation, calming and refreshing.
The Spa area
Gentle treatments in a splendid setting. Relaxation pool with underwater massage jets, neck massage jets, swimming against the current, suspended Jacuzzi, a slaon with heated benches, roman baths with back massage, sauna, oriental hamman.
Personalised treatment area
Pamper yourself with water massage baths, a toning water course, a wide range of face and beauty treatments (CelluM6® Intégral S, anti-age treatment GALVANIC SPA II by Nuskin…), massages with chocolate, hot stones, Chinese inspired with Chi Yang and Ba Guan...
From 507 € /person -
Based on 2 persons
The price includes
3 nights in a 4 star hotel, half-board - 2 day ski pass for Luz Ardiden - Spa treatments at the Luzea Spa and 2 entries (2 hours) access to the Luzea Spa leisure area with pool, jacuzzi, sauna, hammam - Booking fee.
The price does not include
Lunches and drinks - Local taxes - Insurances - Ski hire - Transports - Spa footwear (€1.50/ pair).
Le Combe de Piet:
A legendary and historical piste which has been re-designed to offer skiers an incredible run. It starts high on the ridge above the resort with a magnificent view.
A lively village:
Take a stroll through the lively narrow streets of the ancient village of Luz Saint Sauveur. A mulled wine on a terrace, tapas in the bars or just a little window shopping…