Luxury 4 star hotel in Biescas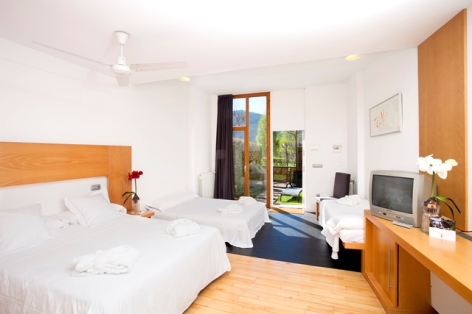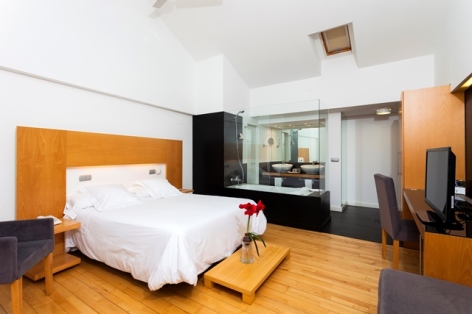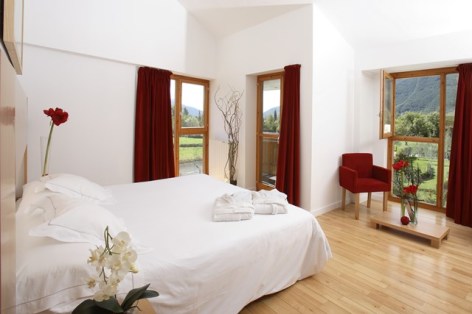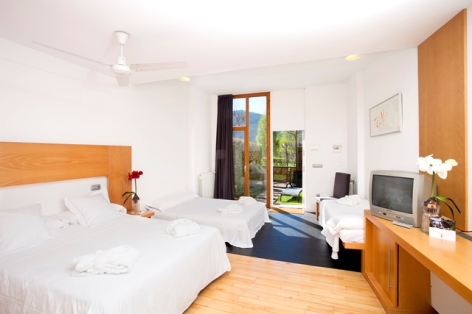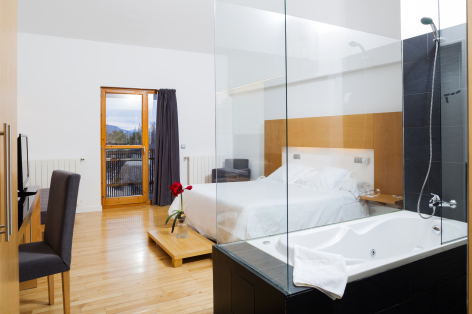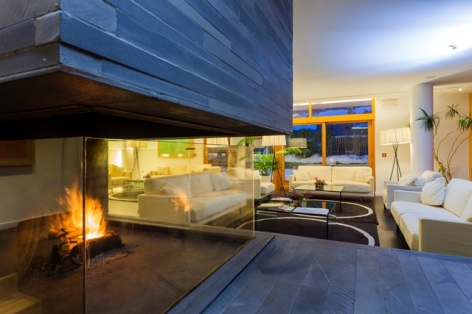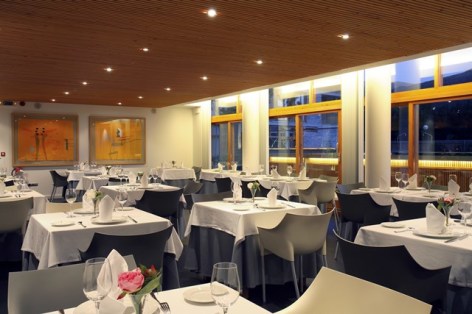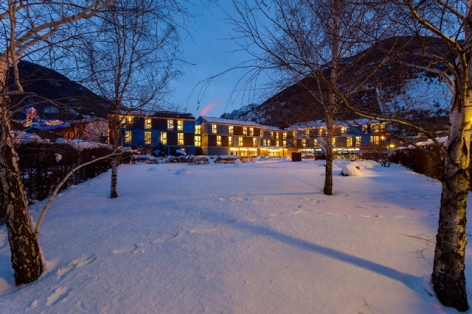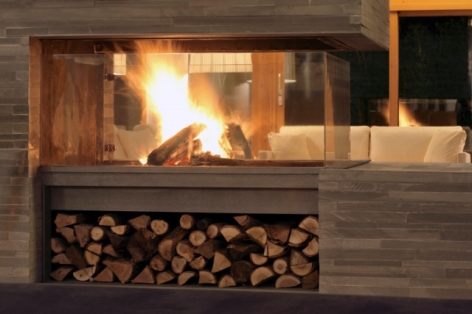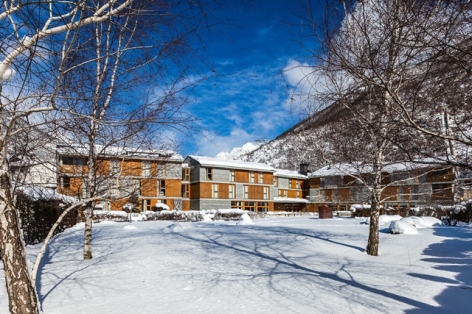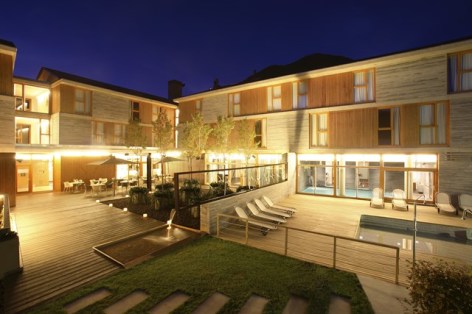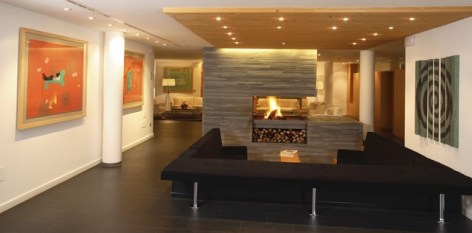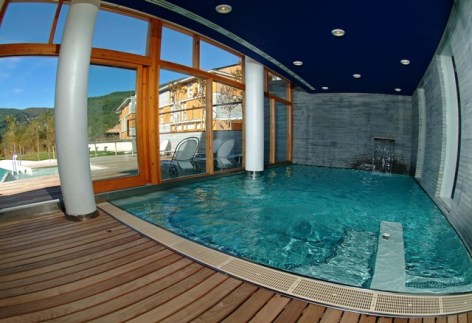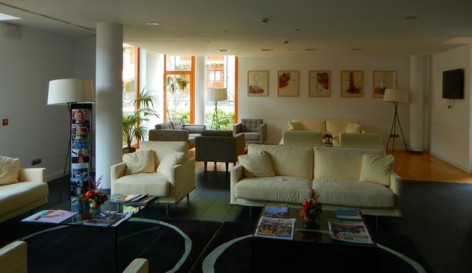 With its exceptional setting in the Aragon Pyrenees, this luxury 4 star hotel offers accommodation of elegance, modernity and luminosity.
On the map
Networks and classifications
Description
Luxury 4 star hotel in Biescas
Situated less than an hour from the French border, the hotel's setting is superb. Here in the Aragon Pyrenees this hotel offers bright, elegant and modern facilities in an exceptional setting. With its privileged position amongst the mountains the hotel is bathed in sunlight throughout the year. The airy and elegant interiors are decorated in blond woods, giving a wonderful moutain chalet feel. It is the perfect base from which to explore the Ordesa canyons and National park. The hotels superb facilities include a 3000 m3 garden and an outdoor pool. Inside is a spa, the perfect place to relax after a day in the mountains. For your meals you can choose between the avante garde restaurant, the traditional grill or the cidrerie.
The hotel :
Has 54 spacious bedrooms, each with individual personalised decoration. They are all south facing with wonderful views over the mountains of Aragon.
Equipments and services
Air conditioning
Wifi
Lift
Children's games
Swimming pool
Terrace