Concert The Courettes + Z & the Tiki Twisters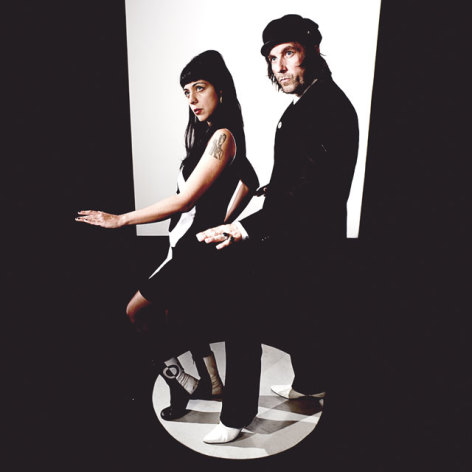 Concert The Courettes + Z & the Tiki Twisters
23 rue Paul Cézanne
65000 TARBES
+33 5 62 51 32 98
Rates
Base rate : From 12 € - Tarif plein
Base rate : From 10 € - Tarif réduit
Subscriber's rate : From 7 € - Tarif adhérent
Description
The Courettes sont un duo garage qui n'est pas sorti de 1966 et qui pourrait bien être la sensation électrique du moment.
C'est le bébé de la brésilienne Flavia Couri, ex-Autoramas et du danois Martin Wild. Ils font partie de ces groupes qui restaurent le magnifique esprit proto-punk des Sixties et qui emboîtent le pas à de prestigieux revivalistes des années 80 et 90 comme les Fuzztones, les Chesterfield Kings, les Dukes Of Stratosfear ou les Strollers.

On y retrouve ce son caractéristique du garage fuzz avec une solide base rythmique et on oublie rapidement que les Courettes sont un duo tant les deux protagonistes remplissent l'espace sonore sans laisser de sensation de manque.
Un bref coup d'œil à l'iconographie du groupe nous invite à un trip dans le monde du garage sixties revival. Le look des protagonistes, les instruments « vintage », rien n'est laissé au hasard.

En 2020, le groupe a signé avec le légendaire label britannique Damaged Goods Records, les mettant sur la même liste que les plus grandes icônes internationales du rock comme Buzzcocks, Manic Street Preaches, New Bomb Turks, Amyl and the Sniffers, Billy Childish, Captain Sensible et beaucoup d'autres.
Leur premier single de Damaged Goods « Want You ! Like A Cigarette" est sorti en 2020 au milieu de la pandémie de Covid-19 et a été diffusé sur BBC 6 Radio en Angleterre et tourne sur P6Beat et P4 au Danemark, et le premier pressage du vinyle 7" a été épuisé en deux semaines .