'Charm and Character' hotel
Cauterets - Pont d'Espagne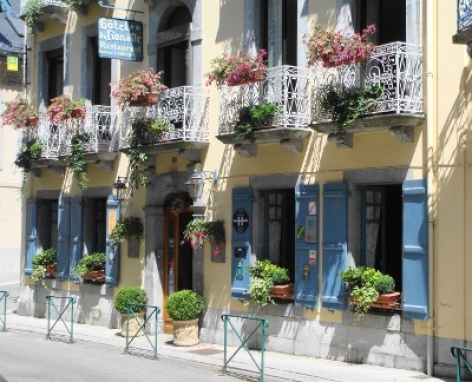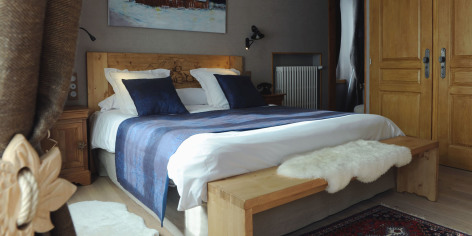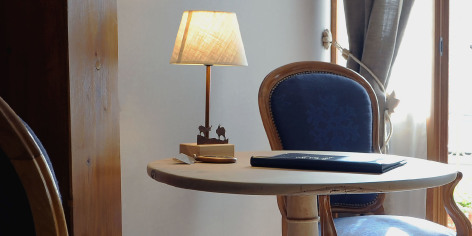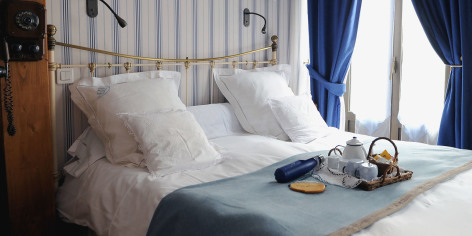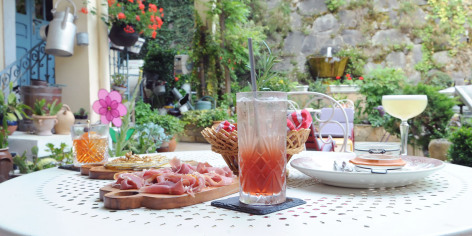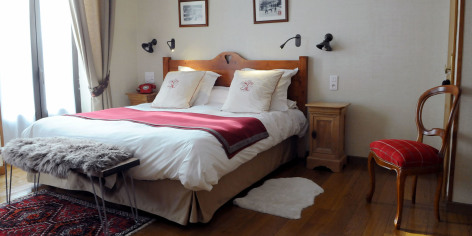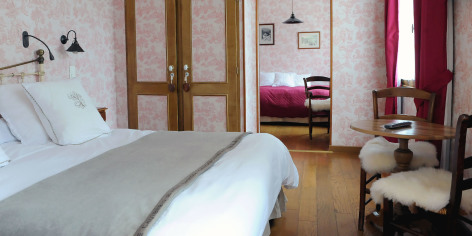 At the foot of the ski slopes
A fine and charming hotel in the British style. These friendly lodgings in the centre of the village are relaxing and welcoming . Bernadette and Rose-Marie welcome you as they would friends.
On the map
Networks and classifications
Hotel 3 stars
Hôtel de Charme et de Caractère
Description
'Charm and Character' hotel
Your hotel, classed 'hotel of charm and character', and located in the centre of Cauterets, a small Pyrenean holiday resort.
With all the air of 'English ladies' the two sisters Bernadette and Rose Marie, natives of Cauterets, have created in this grand house a hotel in their own image. Lacework, embroidery, fine pastel bedcovers, and antiques bring lots of character. The rooms are veritable love nests where each detail counts- sachets of lavender on the wardrobes impregnate the air with romanticism. Not to mention the charming patio and the flower filled balconies.
Our range of Hotels of Charm and Character are hotels on a human scale in protected natural settings. You are welcomed as a friend, the décor is carefully designed, the materials used are traditional, the furnishings refined, the colours are meticulously chosen to create a harmony which reflects a particular valley or region.
Your hotel:
Has 12 bedrooms, 6 suites, a restaurant, small bar and salon, a terrace, garden and garden furniture.
The room 'Prestige':
Double 180 cms bed
Bathroom
Separate toilet
Lounge area with television, telephone, Wi-fi
The room 'Standard bain':
Double 160 cms bed
Bathroom - Toilet
Television
Telephone
Wi-fi
The room 'Standard douche':
Double 160 cms bed
Bathroom - Toilet
Television
Telephone
Wi-ifi
The room 'Supérieure bain':
Double 180 cms bed and 100 cms bed
Bathroom
Separate toilet
Television
Telephone
Wi-ifi
The room 'Supérieure douche':
Double 160 cms bed
Bathroom
Separate toilet
Lounge area with television, telephone, Wi-ifi
Environment
Summer
In a village
In the mountains
Near the thermal baths
Winter
In a village
Next to the ski runs
Near the thermal baths
Grand sites
Cauterets - Pont d'Espagne
Gavarnie
Lourdes
Neouvielle nature reserve
Pic du Midi / Toumalet Pass
Route des cols
The Pyrenees National Park
Activities
Summer
Balneotherapy
Casino
Cinema
Cycling
Heritage Discovery
Climbing
Golf
Swimming pool
Hiking
Sports of running waters
Spa tourism
Mountain bike
Winter
Balneotherapy
Casino
Cinema
Snowshoe walking
Ski
Spa tourism
Equipments and services
Bathtub
Shower
Baby cot
Hair dryer
Cable / Satellite
Telephone
Televisión
Wifi
Courtyard or garden
Parking
Patio set
Terrace