Chambre d'hotes by a cheese maker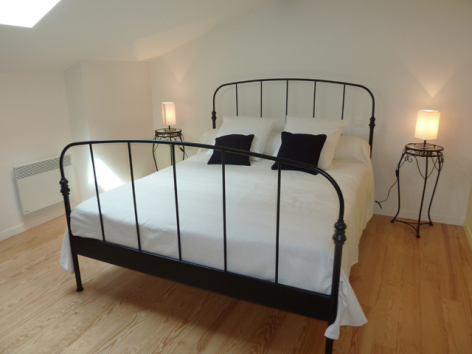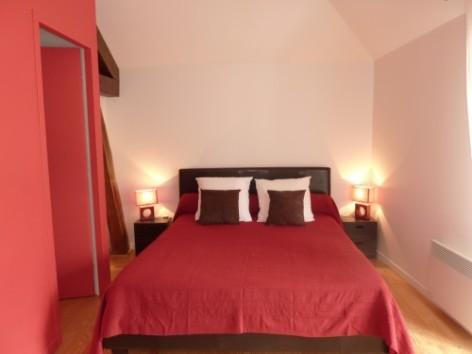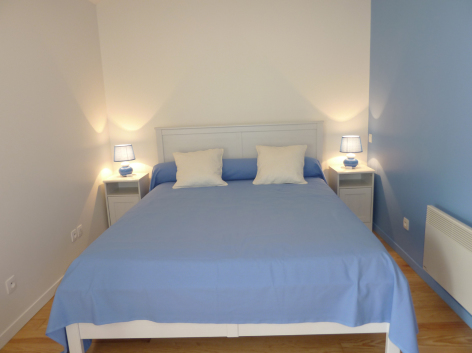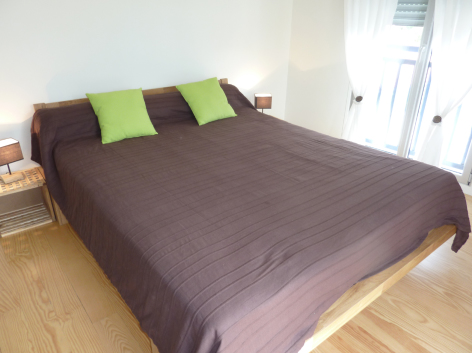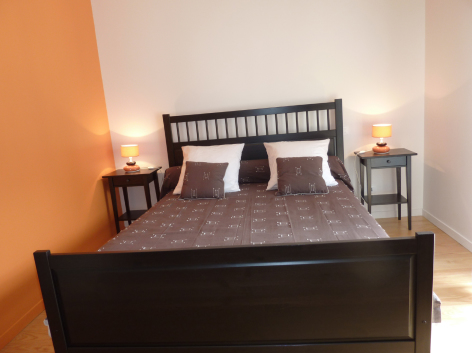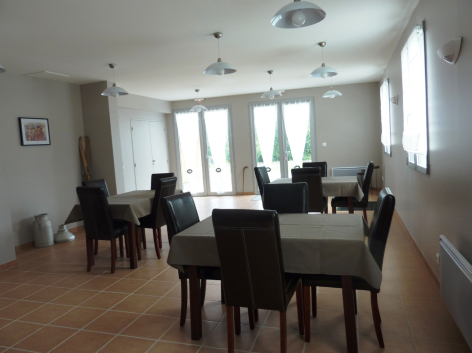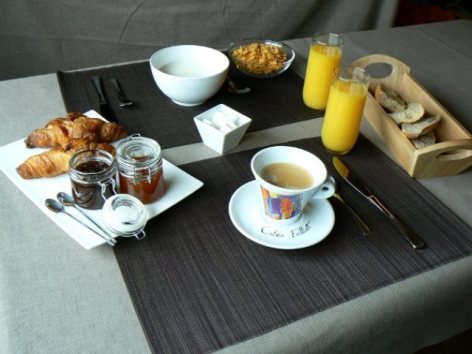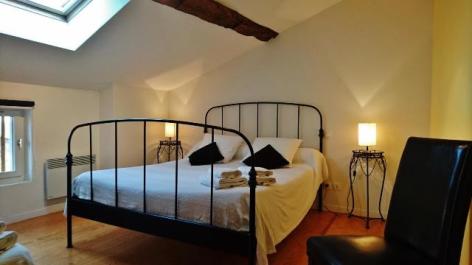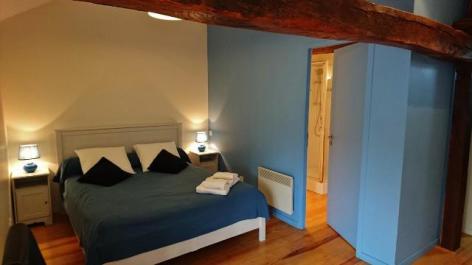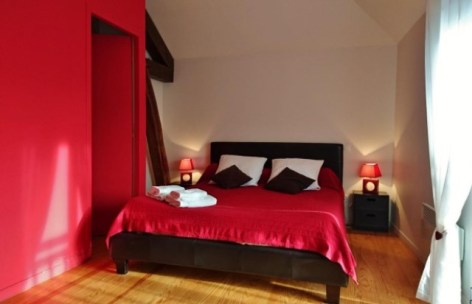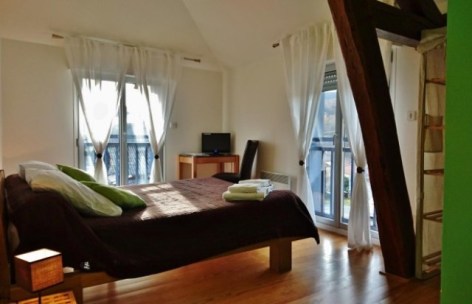 In an entirely renovated farm building, the Pyrenees stand tall before you. The rooms are arranged around the courtyard and the armchairs under the awning invite you to relaxation.
On the map
Networks and classifications
Gîtes de France, Rated 3 ears of corn
Description
Chambre d'hotes by a cheese maker
The white and blue walls of this chambre d'hotes will attract your attention. Located at the heart of the charming village of Nistos, the house faces the Great Oak, planted more than 400 years ago. Towards the horizon the Pyrenees look majestic. The building forms part of an agricultural building specialising in cheese making. You can even make your own cheese with a little help from the cheese maker and sample many other farm products. The rooms are organised around the courtyard, the armchairs under the canopy are very inviting. The rooms are decorated in mouthwatering colours, aniseed and chocolate, cream and raspberry, the large windows let in a soft and gentle light. The same harmony is found in the materials, forged metal for some rooms, wood for others… Each evening there is the pleasure of sharing a lovely dinner. You can even order a gourmet picnic for the next day : ice-box, cutlery, water, wine, bread, pate, sausage, cheese…
Your chambre d'hotes:
Has 5 rooms, each for 2 persons, a lounge with large bay windows, a reading and TV area, a courtyard and private parking.
The 'Le Péricou' room for 2 persons: (16m²)
1 x 160 cms bed
Bathroom with shower, washbasin and towel dryer
Separate toilet
Animals are not accepted
The 'Lacs de Bastan' room for 2 persons: (16m²)
1 x 160 cms bed
Bathroom with shower, washbasin and towel dryer
Separate toilet
Animals are not accepted
The 'Soleil couchant pyrénéen' room for 2 persons: (16m²)
1 x 160 cms bed
Bathroom with shower, washbasin and towel dryer
Separate toilet
Animals are not accepted
The 'Féria' room for 2 persons: (16m²)
1 x 160 cms bed
Bathroom with shower, washbasin and towel dryer
Separate toilet
Animals are not accepted
The 'La Coumette' room for 3 persons: (16m²)
1 x 160 cms bed
1 x 90 cms bed
Bathroom with shower, washbasin and towel dryer
Separate toilet
Animals are not accepted
Environment
Summer
In the country
In a village
Winter
In the country
In a village
Grand sites
Cauterets - Pont d'Espagne
Gavarnie
Lourdes
Neouvielle nature reserve
Pic du Midi / Toumalet Pass
Route des cols
The Pyrenees National Park
Activities
Summer
Balneotherapy
Cinema
Cycling
Heritage Discovery
Discotheque
Horse-riding
Climbing
Fishing
Hiking
Sports of running waters
Spa tourism
Winter
Balneotherapy
Cinema
Discotheque
Snowshoe walking
Ski
Dog sled
Equipments and services
Highchair
Shower
Baby cot
Courtyard or garden
Parking
Patio set
Meal