Bon Plan
Ski pass with a 10% discount!
A ski weekend for two in Saint-Lary…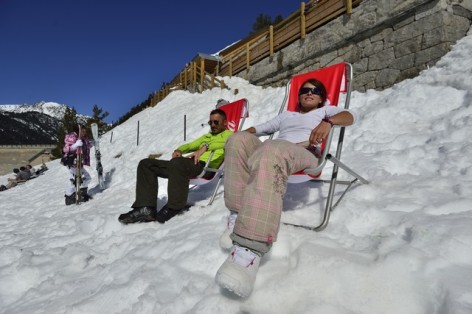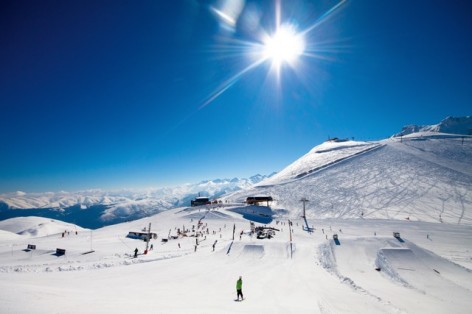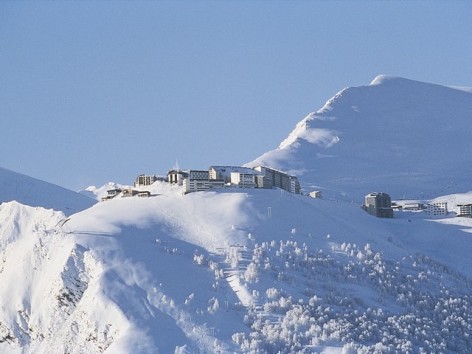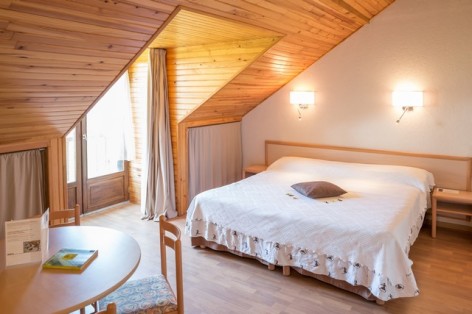 It is Friday evening, the weekend starts here and it is going to be a good one. In Saint Lary, Ludovic and his family are waiting for you. No rush as the real fun starts tomorrow. A great day awaits, the slopes are all yours, the scenery is stunning, ski your heart out! And all this for such a sgreat price... this weekend has got to be the success story of the winter.
On the map
From 182 € /person Based on 2 persons
2 days/2 nights in a 2 star Logis hotel (1 night B&B + 1 night half-board)
2 day ski pass for St Lary
Ski passes delivered at your hotel
The strengths
A lovely break, arriving Friday evening after work
A cosy comfortable hotel close to the cable-car
Cut price ski pass
Day 1
Arrival, installation and night in your hotel.
Day 2
Breakfast. Day's skiing at Saint-Lary. Dinner and night in hotel.
Day 3
Breakfast. Day's skiing at Saint-Lary and departure.
Friendly hotel close to St Lary
Located in Vielle Aure, in the Aure valley and very close to St Lary Soulan, the hotel offers open vistas onto the surrounding mountains. Your hosts, Catherine and Ludovic, will greet you with their customary good humour. Being such fans of their valley they will let you in on all its little secrets.
Your hotel: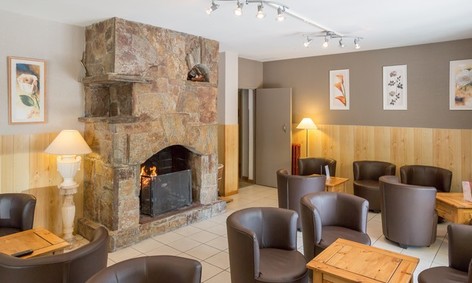 Has 20 bedrooms, a restaurant, lounge with open fire, a heated swimming pool in the summer months, a gym, tennis and a panoramic terrace.
Your "Double" or "Twin" bedroom: (14 m²)
A double bed or 2 single beds
Bathroom with toilet
St Lary, your ski resort
With its 3 inter-linked ski areas Saint Lary is one of the great Pyrenean ski resorts, family friendly yet very sporty. The village of St Lary, with its direct cable car links to the slopes, is an authentic and lively Pyrenean village at the very gateway to Spain.
From 182 € /person -
Based on 2 persons
The price includes
2 nights in a 2 star Logis hotel (1 night B&B, 1 night half-board) - 2 day ski pass - Booking fee.
The price does not include
Cancellation insurance - Local taxes.
Validity
Winter 2017/2018
Except school holidays
From the 6th January to the 9th February and from the 10th March to the 2nd April

A lunch spot from a Hollywood film:
From the ski runs you can access the Oule Refuge, in the heart of the Neouvielle Nature Reserve. Enjoy your lunch in a fairy tale landscape : frozen lakes shimmering in the sunlight, century old pines smothered in snow…
You will love:
For a relaxing apres-ski head for the Sensoria Spa, their naturally warm waters will sooth, and relax, wonderful!