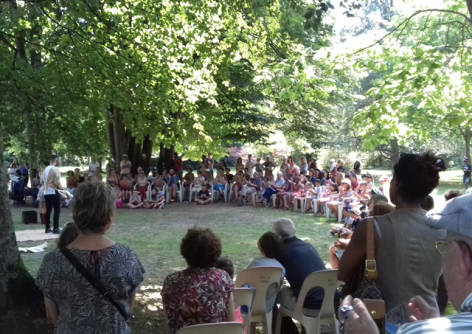 Le 03/08/2019
Cultural - Local animation - Show - Theatre
On the map
Un Air d'été
Rue André Fourcade
65000 TARBES
+33 5 62 44 38 38
Rates
Free - Animation gratuite et ouverte à tout public
Description
THÉÂTRE & CIRQUE
MICHEL AND THE PRINCESS par l'Association Antre pot's
Spectacle musico-théâtral délicieusement déjanté.

Les animations culturelles dans les parcs et jardins de la ville, c'est votre rendez-vous incontournable de l'été !
Une belle occasion pour petits et grands de partager de riches moments en famille ou avec les copains !


> En cas de mauvais temps, repli au Gymnase Massey.