Ski weekend in a charming hotel in Cauterets
'Aquaschuss' weekend in Cauterets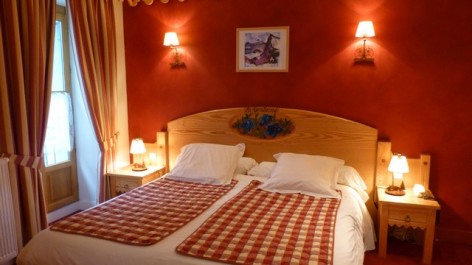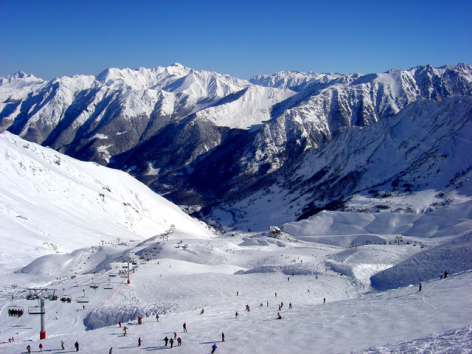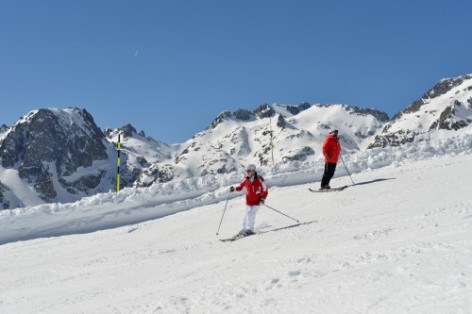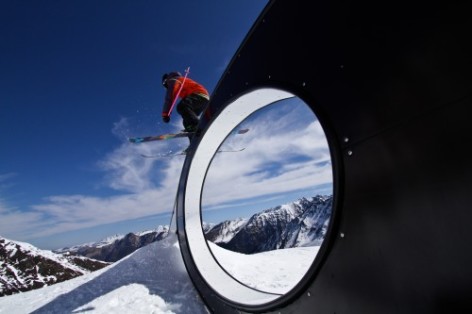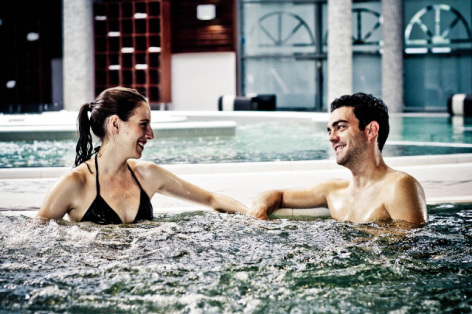 Tucked away in the centre of the village, take the time to stop and admire the 19th century facade of your hotel, you are about to enter a unique building. Once inside you will be surprised by its chalet style. Golden woods prevail, whilst your view is constantly drawn to the surrounding snowy peaks. This cosy nest is a family affair, Conchi and Jean-Mi are your hosts, the bar is welcoming, the terrace is heated, perfect to sip a vin chaud at the end of the afternoon.
On the map
From 245 € /person Based on 2 persons
2 days/2 nights B&B in 3 star hotel
2 day ski pass for Cauterets
1 entrance (2hrs) to Les Bains du Rocher spa


The strengths
Two day's skiing at Cauterets
A well organised ski resort, calm and wellbeing
Accommodation in the village centre, deco style chalet
Ultimate relaxation at the Bains du Rocher Spa
2 day's skiing at the Cauterets resort and ultimate relaxation at the Bains du Rocher Spa
A chraming and comfortable hotel
Located in the centre of Cauterets village,, you will adore this charming hotel. Its beautiful 19th century facade leads you towards a cosy and comfortable interior. It has the feel of a chalet with its pale woods. You can sense the Pyrenees and the National Park as each floor has a nature driven theme ; wild animals, trees, verdant greens, you really will feel away from it all.
Your hotel:
Has 15 bedrooms, a brasserie, a terrace and a sauna.
Your 'Superior' room:
A 160 cms or 2 x 90 cms beds
Bathroom
Separate toilets
Cauterets, your ski resort
The village has a remarkable and original architecture with two ski areas. The Cirque de Lys for downhill skiing, its exposition guarantees excellent snow cover. Pont d'Espagne is the 'little Canada' of the Pyrenees, a magnificent site for cross-country skiing and snowshoeing, exceptional scenery and sublime panoramas in the very heart of the Pyrenees National Park
22 ski runs (38 km) Green: 5, Blue: 7, Red: 8, and Black: 2
Cauterets - Pont d'Espagne: 36 km of cross-country and snowshoe circuits
4 downhill ski slopes (Green: 2, Blue: 1 and Red: 1)
Les Bains du Rocher, your spa centre
At the heart of the National Park Cauterets has a lovely Belle Epoque feel, yet is a modern resort. The spa baths have floors with jade, decorative pebbled walls... The Bains du Rocher Spa offers a wonderful area dedicated to relaxation in an original and sophisticated setting.
Relaxation area
Naturally heated thermal waters flow both through the interior and exterior; inside it is a wonderful lagoon delicately lit beneath a majestic dome, outside one can bathe in the warm waters through all seasons of the year. Wind down with a bit of fun… swim against the current, jet massages, jacuzzi, jet baths and heated stone benches.
For your relaxation - mosaic lined steam baths, sauna, rest room with salt stones, the warm and welcoming ambience of the tisanerie (tea rooms)…
The stainless steel pool is the only one of its kind in the world!
Personalised treatment area
Soothe the body and the mind, the cabins are made of pearled glass with a view over the interior pool, Californian body sculpting, essentials oils from the Dead Sea, reflexology, our range of Galenic treatments…
Fitness area
Tone yourself up, practise yoga, fitness room, water gym, water bikes, personalised coaching…
From 245 € /person -
Based on 2 persons
The price includes
2 nights B&B in 3 star hotel - 2 day ski pass for Cauterets - 1 entrance (2hrs) to Les Bains du Rocher spa - Booking fee.
The price does not include
Local taxes - Insurances.
Validity
Winter 2016/2017
You must try:
After a day on the ski slopes let yourself be seduced by the soothing and naturally warm waters of the Bains du Rocher spa centre.
In connection with this holiday