REJUVENATION ON THE INSIDE AND OUTSIDE
Body and soul!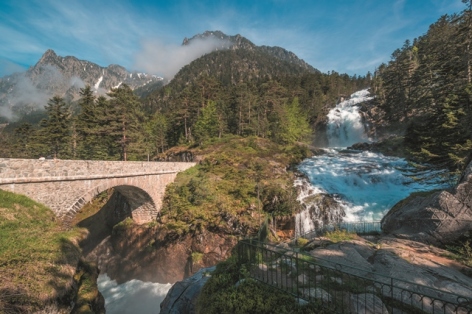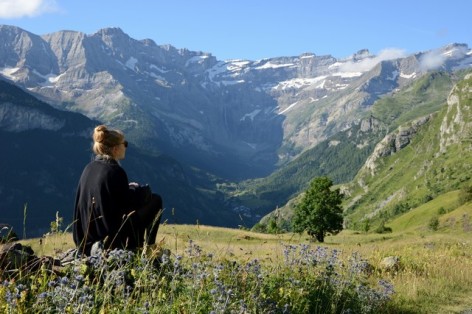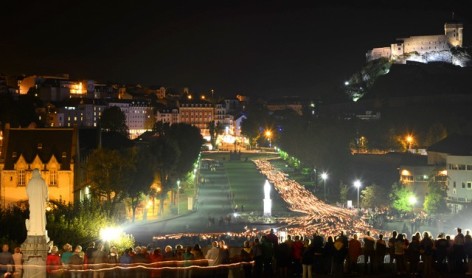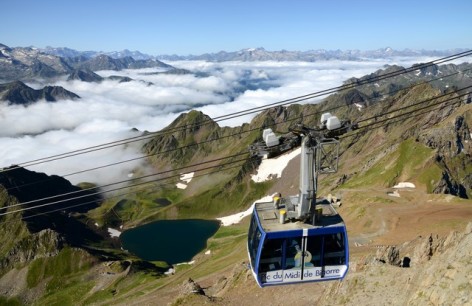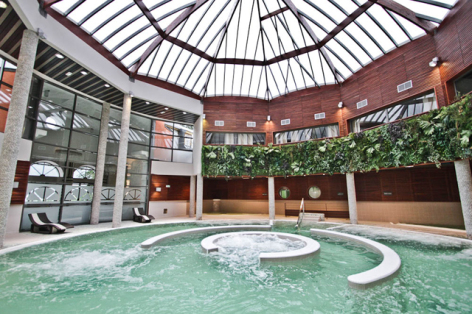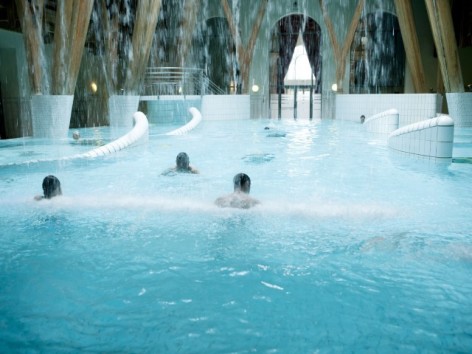 Four days to soak up nature, gaze at the mountain's beauty, gather your thoughts in a religious site or unwind in thermal baths… Completely relax body and soul on this break.
On the map
From 292 € /person Based on two sharing
4 days/4 nights in a 3 star hotel on a B&B basis
Grands Sites: Lourdes and Gavarnie
1 Grands Sites pass (Cauterets-Pont d'Espagne and Pic du Midi)
1 entry (2 hrs) to Les Bains du Rocher thermal baths
1 entry (2 hrs) to Aquensis thermal baths
1 meal at a restaurant awarded 2 chef's hats by Gault & Millau
Day 0
Arrival in Lourdes & 11pm Mass at the Grotto.
Few religious sites open at night. In Lourdes, the Sanctuary is open 24/7 and mass is held every night at 11pm at the Grotto. It's the perfect time to experience Lourdes as it radiates magic at nightfall.
Day 1
Walk in the Pyrenean Garden of Eden in Cauterets-Pont d'Espagne & Thermal baths & Torchlight procession.
A relaxing and rejuvenating day out. After strolling through the Pyrenean Garden of Eden, you can take a break in the naturally hot and nurturing water at Les Bains du Rocher in Cauterets before joining the radiant and dreamy torchlight procession in Lourdes.
Day 2
Cirque de Gavarnie and Troumouse & Gourmet meal at Le Viscos.
A more intense day out. Seeing the spectacular Cirques is deeply moving. Feast your eyes then feast your senses at Le Viscos in Saint-Savin run by Jean-Pierre and Alexis Saint-Martin. The local institution is tucked away in a charming village perched on a rocky outcrop. Work up your appetite with a magical few minutes walking from Place de Saint-Savin to Notre-Dame-de-Piétat hapel in a headland overlooking the valley. Drink in the views on the terrace in the shade of the lime trees.
Day 3
The mountain pass road (Tourmalet, Aspin) & Pic du Midi & Aquensis.
The tour takes to the famous Pyrenees mountain pass road up to Tourmalet and Aspin. Two stops on the way take you to the summit of the Pic du Midi for incredible views followed by a chance to unwind in Aquensis thermal baths.
Day 4
Lourdes Sanctuary & departure.
Visitors are free to roam the Sanctuary site at their leisure; there is no schedule or time limit. We suggest visiting the basilicas then exploring the arcades to drink from the fountains, see the Grotto, touch the rock and light a candle. You can also come in the morning for the international mass at 9.30am in the underground Basilica. Lourdes is famous for its international mass attended by thousands and, in certain periods, tens of thousands. Song, music, symbols, images, banners and applause burst forth in Lourdes' 6 statuary languages (French, Italian, Spanish, English, German, Dutch). A one-of-a-kind experience.

International mass is held every Wednesday and Sunday during pilgrimage season (April-October).
A friendly welcoming hotel in the centre of Lourdes (3)
Situated near to the entrance to the Lourdes Sanctuaries, the hotel offers a warm convivial welcome. It is ideally located for a stay to visit Lourdes and the Pyrenees.
Your hotel:
At your disposition during your stay : a lounge area with bar, comfortable bedrooms, free wi-fi access throughout the hotel. The personal are there to look after your every need, offering a personalised quality welcome. With the possibility of bedroom only or room with breakfast you are free to enjoy the many local restaurants and brasseries and eat at whatever time you choose.
LOURDES
The torchlight procession
Each evening thousands of pilgrims and visitors gather to walk in procession from the Grotte des Apparitions to the Rosaire esplanade, all are bearing torches and all are singing. It is a moving sight, joyous and magical.
GAVARNIE
A World Heritage site
Five and a half kilometres in diameter, walls 1500 m high, dozens of waterfalls, impressive statistics for this wonder of nature. A natural colossus that must be seen, it adjoins the Spanish canyons.
CAUTERETS PONT D'ESPAGNE
Walking through paradise
Situated in the heart of the Pyrenees National Park, the Cauterets Pont d'Espagne area is a veritable Garden of Eden with fantastic walks for all levels. A cable-car takes you up to the sublime Lac de Gaube with its deep blue waters.
PIC DU MIDI
The summit
Climb over a thousand metres in just 15 minutes, the cable-car takes the strain. Once at the top the panoramic terraces over the best view in France, a fabulous 360 degree panorama covering over 300 kms. One can also spend the night or an evening at the top.
From 292 € /person - 3 star hotel

From 440 € /person - 4 star hotel

Based on two sharing
The price includes
4 nights on a B&B basis - 1 Grands Sites pass (Cauterets-Pont d'Espagne and Pic du Midi) - 1 entry (2 hrs) to Les Bains du Rocher thermal baths - 1 entry (2 hrs) to Aquensis thermal baths - 1 meal at a restaurant awarded 2 chef's hats by Gault & Millau - Booking fee.
The price does not include
Meals (excluding meal on day 3) - Cancellation insurance - Holiday tax.
Validity
All year
Half-board and full-board quotes on request. Contact: "La Boutique des Hautes-Pyrénées" (+335 62 56 70 00 - laboutique@ha-py.fr)