Looking for something different
Family ski holidays in Cauterets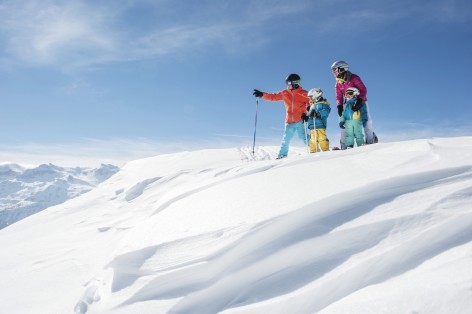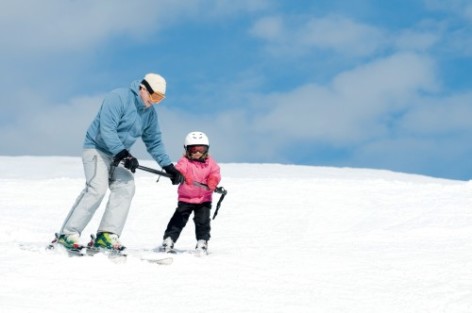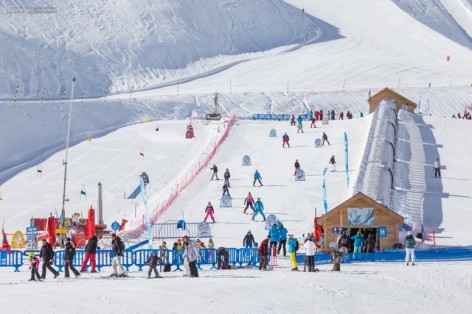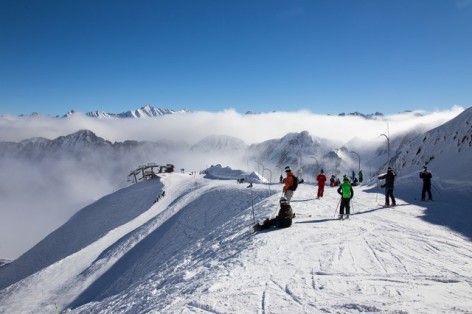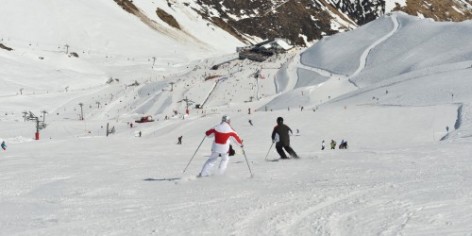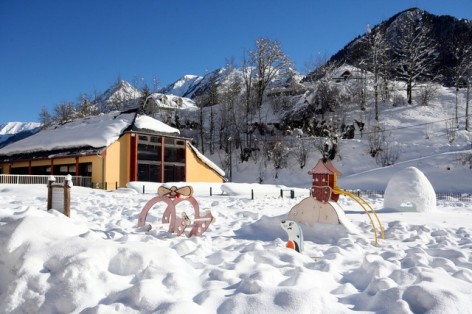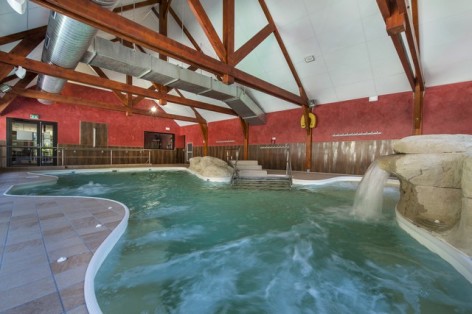 Cauterets has a magnificent setting with scenery to take the breath away, it's a village with a rich 'belle epoque' history, now beautifully combined with modernity. Pont d'Espagne, the many waterfalls, the National Park, all on your doorstep… It is also a convivial family friendly resort with a real winter sports ambience and a varied ski area where all the pleasures of the snow take on a new dimension when you are gliding along the Lys ridge.
On the map
1 week in a 3 star holiday village full board
6 day family ski pass for Cauterets
Ski hire for all the family for 6 days
Ski classes for 2 children (2h per day during 6 days)
Entertainments at the holiday village
The strengths
A lively and friendly family ski resort
Holiday village with activities and spa
Cauterets town: a small Haussman style village
Pont d'Espagne and the Pyrenees National Park
A fantastic family holiday awaits. Between the services provided by the holiday village and the ski station you will be left wanting for nothing.
Day 1:
Arrival and check-in at your holiday village.
Day 2 through to day 7:
Skiing at Cauterets. Daily ski lessons for children, lasting 2 hours.
The holiday village has a daily programme of entertainment. You can also relax in the warm waters of our thermal spa centre.
Holiday village with spa centre
Combining peacefulness and wellbeing, your holiday village has a wonderful location close to the National Park, which you must explore either on skis or hiking, it's such a perfect setting to relax and unwind Please respect the natural world, the holiday village is committed to the 'Chouette Nature' charter for a responsible tourist experience. The village is situated 500 metres from the centre of Cauterets, not far from Lourdes and Pont d'Espagne. In a sunny park, the holiday village is comfortable and welcoming, perfect for a relaxing holiday. The two storey buildings integrate perfectly into their surroundings, the park offers a superb space for families. The services are of a high quality. In summer your days are taken up with strolls and treks, discovering the Grand Sites, and having fun in the swimming pool. In winter you can enjoy the snow at both the Cirque de Lys and Pont d'Espagne. Whatever the season you will love the time spent at the spa centre which is directly connected to the holiday village. Impossible to get bored as during the school holidays there is a lively programme of activities and entertainments, both daytime and during the evenings, your children will love making new friends at the Kid's Club. The welcome is warm and friendly, the décor is done with taste and simplicity. The restaurant proposes both local dishes and others from further afield (garbure, raclette, paella,…). And if you want to go off into the mountains for the day just ask for your generous picnic.
Your holiday village: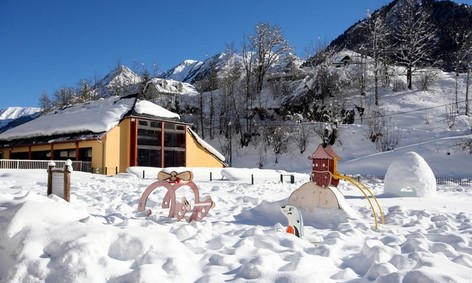 Has 55 rooms spread over two buildings, all served by a lifts, a restaurant warmly decorated. The wellbeing area has indoor heated pool, outdoor pool (in summer), waterfalls, geysers, water jets, sauna, hammam. It also possesses a conference room, TV room, bar, library, laundry, gym, a range of massages, peelings and envelopments (with supplement), tennis, petanque area, volleyball, table tennis, entertainments. Free private parking
Your room for 4 persons:
4 beds
Bathroom with hair dryer
Toilet
Telephone
Cauterets, your ski resort
Cauterets is a village with an original architecture and two ski areas. The Cirque de Lys for downhill skiing, it's exposition always gives it good snow. Pont d'Espagne (the little Canada of the Pyrenees), a unique site for cross-country skiing, fabulous panoramas and glorious scenery within the Pyrenees National Park.
Special services: Access to the ski station is via seated cable car for extra comfort. There are also covered beginner slopes and a snack bar serving house-style chips!
For grass skiers
2 beginners areas with 3 drag lifts and 2 conveyor belt lifts
For grass riders
Oakley Park with boarder cross, Wall Ride, O rails and Pipeline
From 851 € /adult -
From 930 € /child (12-15 years) -
From 861 € /child (6-11 years) -
The price includes
1 week in a 3 star holiday village, full board - 6 day family ski pass for Cauterets - Ski hire for all the family for 6 days - Ski classes for 2 children (2h per day during 6 days) - Entertainments at the village de vacances - Booking fee.
The price does not include
Local taxes - Security deposit - Cancellation insurance.
Validity
Winter 2019/2020
Stress free holidays:
For every reservation of a week in Cauterets we will send your lift pass (No Souci) to your home address. Once in Cauterets the City Cab shuttle bus makes getting around so easy, whether a trip to the shops or a soothing plunge into the waters of the spa baths.
Find the Yeti:
On the ski runs, in the mountain restaurants, in the village, you can find him almost everywhere, the kids will love it, parents too just love having their photo taken with this local celebrity. On the ski runs the Yeti patrol will help and guide you.