Guided Wildlife Walks
Gavarnie - Val d'Azun - Néouvielle Nature Reserve
Nature's secrets uncovered for your children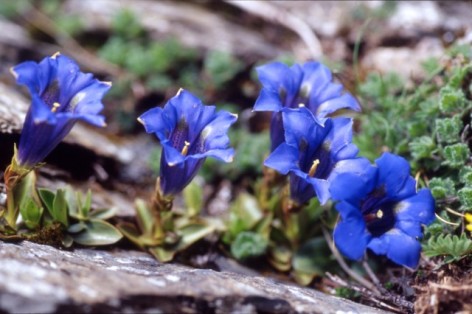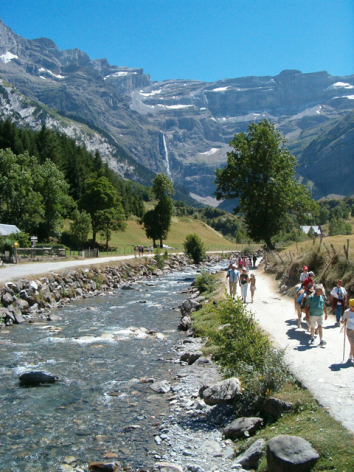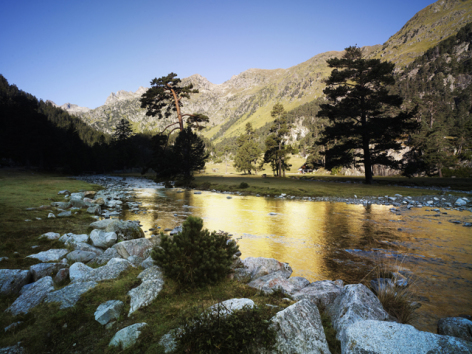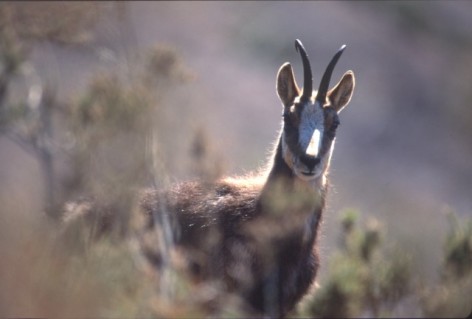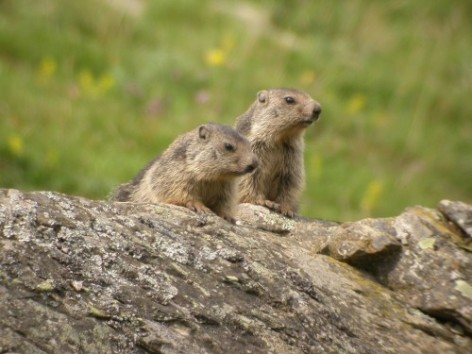 It will feel like you are on safari as you visit the nature reserves of Pibeste, the Neouvielle and the National Park. Learn the secrets of the flora at Gavarnie, approach the marmots, observe the Isards and the great raptors, a superb way for your children to discover this rich and fascinating natural world.
On the map
6 days/5 nights in 2 star hotel, full-board
6 day's walks with a mountain guide
Easy level of walks - No carrying
The strengths
Discovering nature with a naturalist guide
Different theme each day
Entering protected areas
Observing the animals and studying their behaviour
An outing accompanied by a naturalist guide where you can observe the animals, understand their daily routine and behaviour, and study them in the finest details using binoculars and telescopes. Isards and Chamois, vultures and Golden Eagles, learn how to recognise animal tracks and identify many plants including some which are carniverous...
Day 1
Mountains and Man - The story of how man has survived in the mountains and shaped the landscape. How the terrain has been adapted to provide enough cultivable land and how man has adapted to the relief to pursue a pastoral way of life.
Day 2
The Flora of the Cirque de Gavarnie - A walk in the footsteps of the famous 18th century naturalist Ramond de Carbonnierers. You will discover the richness of the Gavarnie flora with Ramonda, Orchids, Saxifrages, Gentians, Fritillaries, the carniverous Butterwort, amongst many many others.
Day 3
Marmots, cheeky rodents - A day in the Azun valley to observe marmots. They leave their winter hibernation in April when the snows melt and soon rediscover their taste for life! In summer they live in family groups with the parents keeping a careful eye as the youngsters all play together.
Day 4
Isard, the Chamois of the Pyrenees - Day walk. Smaller and more agile than their Alpine cousins, the Isard nearly disappeared from these mountains. Thankfully conservation measures were put in place and today one can observe them without to much difficulty in the corridors and rocky screes slopes above Cauterets.
Day 5
Raptors, masters of the skies - A short day to observe eagles, vultures, kites, falcons. The massif that we will visit today is close to Argeles Gazost, it is one of the best places in France to observe raptors. Griffon Vultures, Egyptian Vultures, Short -Toed Eagles, peregrines can all be seen here.
Day 6
The Geological Splendour of the Cirque de Troumouse - Day walk with an original route as you enter the largest cirque in the Pyrenees by a little known path. The Cirque is a real poem to nature, created by tectonic forces then sculpted by glaciation. It is a World Heritage site.
Complementary information
The itineraries are susceptible to modification depending on the climatic conditions and the level of participants.
The details of the week: walks without carrying, no particular technical difficulties, general altitude of the walks is between 400 m and 2000 m. Most height gain in a day is 600 m. Average length, 3 short days of 3 hours, 3 days of 5 hours.
5 - 14 participants.
2 star hotel
From 632 € /adult -
From 560 € /child 12-16 years -
From 502 € /child 8-11 years -
The price includes
5 nights in 2 star hotel, full-board - 6 day's guided walks with a qualified guide - Loan of observational equipment (telescope, binoculars, magnifying glass) - Booking fee.
The price does not include
Transport to meeting point and local transports - Drinks - Personal expenses - Repatriation, cancellation, baggage, interruption insurance.
Validity
Summer 2018
July:
from 01/07 to 06/07
from 15/07 to 20/07

August:
from 29/07 to 03/08
from 12/08 to 17/08
It is good to know...
You can also stay in a gite, please contact us for more information (laboutique@ha-py.fr ; +33 (0)5 62 56 70 00) !.
Relax in the sumptuous Luzea Spa:
When you return from your walk you can relax in the sumptuous Luzea Spa. We suggest a programme of treatments upon your inscription. Day 1 : Tonic hydromassage in an individual bath with naturally hot spa water - access to the open spa area (swimming pool, jacuzzi, sauna, Roman baths). Day 3 : Massage with essential oils (20 mins) - access to the open multi-activity spa area. Day 5 : Dry hydrojet massage on a water bed (20 mins) - access to the open multi-activity spa area. Please contact us for more information (laboutique@ha-py.fr ; +33 (0)5 62 56 70 00) !