Festi'Val d'Azun "de la Terre aux étoiles"
Argelès-Gazost - Val d'Azun - Hautacam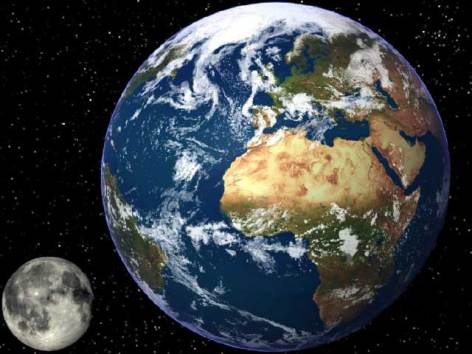 Du 20/08/2018 au 22/08/2018
Cultural - Discovery - awareness - Environment - Music - Nature and relaxation - Local animation - Festival
On the map
Festi'Val d'Azun "de la Terre aux étoiles"

65400 GAILLAGOS
Description
La deuxième édition du « Festi'Val d'Azun, de la Terre aux Etoiles », festival de culture scientifique, aura lieu dans les Pyrénées du Lundi 20 au Mercredi 22 Août 2018 à la salle des fêtes de Gaillagos / ArcizansDessus (65). L'entrée est libre. Chaque jour à partir de 16h :
Lundi 20 août, astronomie / astrophysique :
• 16h15 : Ouverture du festival
• 16h30 : Conférence de Sébastien Vauclair (astronome, fondateur et gérant de DarkSkyLab) et Léa Salmon - Legagneur (association Science en Bigorre, chargée de mission RICE) sur "la pollution lumineuse : enjeux, impacts et solutions. Exemple de la RICE (Réserve Internationale de Ciel Etoilé) et de la Trame Noire",
• 20h15 : Projection du film "la musique des Etoiles",
• 21h15 : Conférence de Sylvie Vauclair (membre de l'académie de l'air et de l'espace) sur "la Terre, l'espace et …. au-delà",
• 22h30 : Observation des étoiles (GERMEA), mesure de la qualité du ciel (Sébastien Vauclair et Léa Salmon - Legagneur), atelier de découverte des insectes nocturnes (Léa Salmon – Legagneur)
Mardi 21 août, les nouvelles formes d'agriculture durable :
• 16h : Projection du film de Jean Pacholder "Aiguilleurs de soi" (maraîchers en permaculture à Ayros-Arbouix et débardage par traction animale à Gaillagos),
• 17h30 : Conférence de Jean-Marc Couturejuzon, agriculteur à Araujuzon (64) sur "la technique de semis sous couvert",
• 20h30 : Conférence de Jean-Baptiste Larzabal, maire d'Arcizans-Dessus sur "l'atelier d'altitude en Val d'Azun pour la transformation du lait (production, salage et affinage), commun à quatre bergers transhumants en agriculture biologique",
• 21h 15 : Débat sur l'agriculture durable avec tous les intervenants
• 22h : Lecture du ciel et légendes avec le GERMEA
22 août, environnement / climat :
• 16h : Conférence d'Hervé Le Treut (membre de l'Académie des sciences et du GIEC) sur "Changement climatique : de l'échelle de la planète à celle de nos territoires",
• 17 h : Conférence de Francis Grousset (paléoclimatologue) sur "la vigne et le vin, des origines à 2100",
• 18 h : Conférence de Jacques Anglade (Ingénieur bois, diplômé de l'école d'architecture de Tolbiac et de l'Ecole Polytechnique Fédérale de Lausanne) sur le thème : "Ardente obligation d'inventer une architecture du XXIème siècle : Faut-il dans cette drôle d'époque construire en bois ? si oui, comment ?"
• 19 h : Débat sur le changement climatique et ses conséquences, en particulier pour les Pyrénées
• 20 h : Apéritif de clôture
Ce programme scientifique sera accompagné par une exposition, un marché de producteurs locaux, une animation musicale et une restauration sur place (foodtruck + buvette association).
La librairie Le Kairn d'Arras, proposera un choix d'ouvrages et des animations en lien avec les thématiques abordées.