FAMILY HOLIDAYS ARE SACRED!
One week in family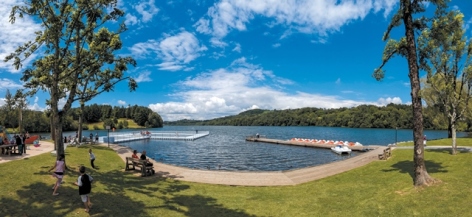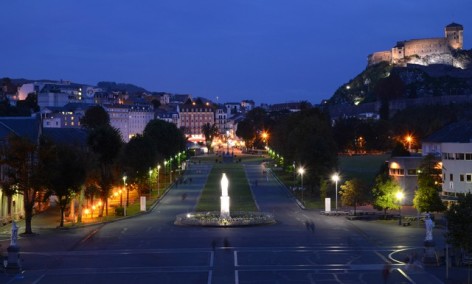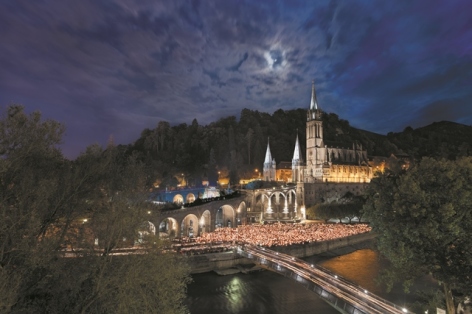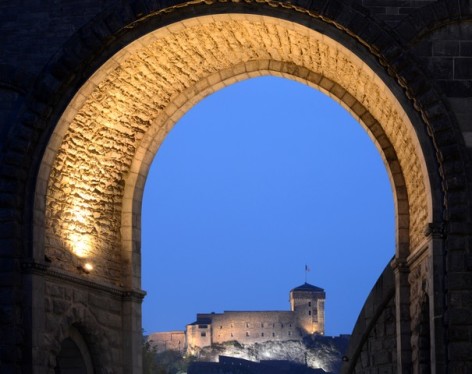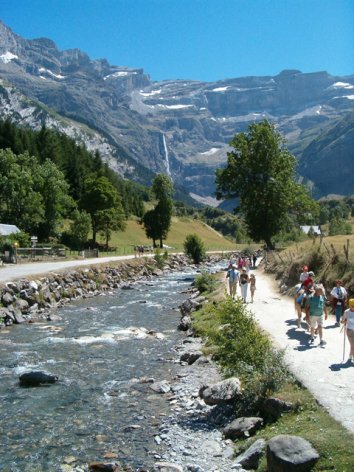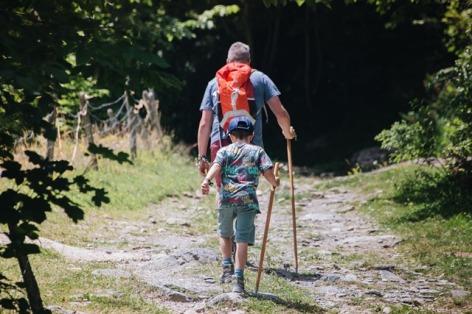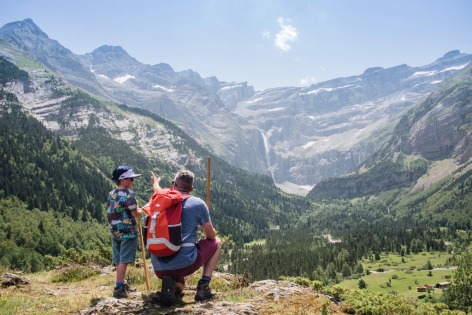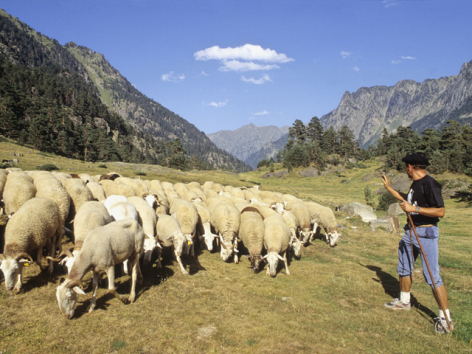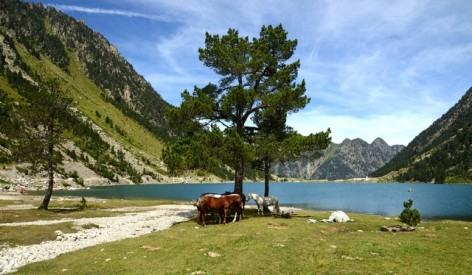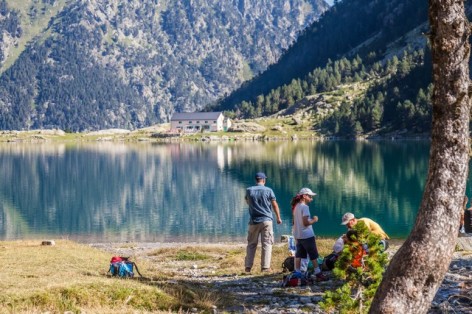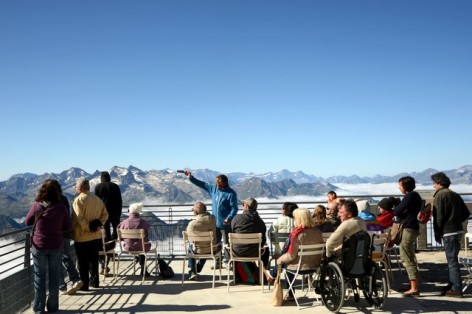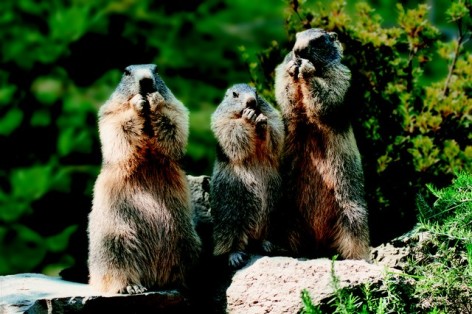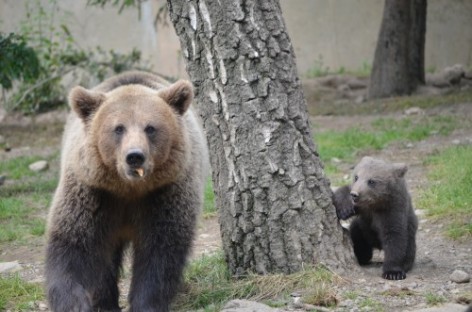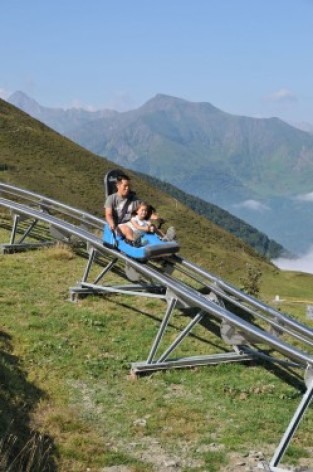 Keeping the kids happy, getting the teenagers involved and having adult time… Family holidays aren't always easy! From your base camp of Lourdes exploring is very easy. Here's a trip idea that blends fun, relaxation, wonder and entertainment to the delight of children and adults.
On the map
From 2245 € /family Based on 2 adults + 2 children
8 days/7 nights in a 3 star hotel on a B&B basis
1 Grands Sites pass (Cauterets-Pont d'Espagne and Pic du Midi)
1 family pass for Lourdes Château and Pic du Jer
Shepherd tour (sheep pen tour and picnic near the flock)
1 family pass for the Pyrenees wildlife park
20 Mountain Luge rides
2 water sports on Lourdes Lake
Independent visit to the sanctuaries of Lourdes
Day 1
Arrival in Lourdes & 11pm Mass at the Grotto.
Few religious sites open at night. In Lourdes, the Sanctuary is open 24/7 and mass is held every night at 11pm at the Grotto. It's the perfect time to experience Lourdes as it radiates magic at nightfall.
Day 2
Lourdes Sanctuary & Château de Lourdes & Pic du Jer funicular & Torchlight procession.
Visitors are free to roam the Sanctuary site at their leisure; there is no schedule or time limit. We suggest visiting the basilicas then exploring the arcades to drink from the fountains, see the Grotto, touch the rock and light a candle. You can also come in the morning for the international mass* at 9.30am in the underground Basilica. Lourdes is famous for its international mass* attended by thousands and, in certain periods, tens of thousands. Song, music, symbols, images, banners and applause burst forth in Lourdes' 6 statuary languages (French, Italian, Spanish, English, German, Dutch). A one-of-a-kind experience. Don't miss the torchlight procession at 9pm. It's the highlight of the day in Lourdes. We recommend including a trip to the château de Lourdes, climbing to the top of the dungeon for incredible views and taking the funicular up Pic du Jer…children will love it.

*International mass is held every Wednesday and Sunday during pilgrimage season (April-October).
Day 3
Cirque de Gavarnie.
Thousands of visitors come to the foot of the cirque every year to gaze at the World Heritage site and feat of nature. You'll feel tiny but enraptured in the midst of the natural giant's huge shimmering walls. An easy and enjoyable walk (2 hour return) takes you from the village to the foot of the Cirque. Kids adore trekking with a donkey here!
Day 4
Cauterets-Pont d'Espagne.
The perfect place to introduce your children to nature. Flora and fauna call this protected nature site home. Countless facilities and footpaths enable visitors to go on easy strolls around tis Garden of Eden. We recommend taking the Puntas cable car followed by the Gaube chair lift for direct access after an extra 15 minute walk to Gaube Lake. You can then explore the site and walk or take the chair lift back.
Day 5
Tourmalet & Pic du Midi & Shepherd visit.
An exciting day starting with a trip to Tourmalet, the highest mountain pass in the Pyrenees. Children will be sure to take a selfie with the Tourmalet Giant, a statue at the top. Then it's time to pile into the Pic du Midi cable car for a trip through the clouds with 350m of nothing beneath your feet. Kids love it! Don't worry when you reach the top; there's a huge terrace with orientation tables and tower viewers to keep them occupied. The day ends with Pyrenean shepherds Yan and Cédric and their flocks. Children can play with the lambs, milk them and join them on the summer pastures.
Day 6
Pyrenees Wildlife Park & Mountain Luge.
The biggest wildlife park in the Pyrenees lies just minutes from Lourdes on a hillside in a huge, leafy, natural space where animals roam. A footpath takes visitors to meet bears, wolves, lynx, vultures, deer, izards, foxes, marmots, otters and more. The highlight for kids is having a photo with the tame armots! Another nearby attraction is a treat for children and adults: Mountain luge. A thrilling 1km sled ride on a rail 1m off the ground!
Day 7
Water sports on Lourdes Lake.
A family favourite. Lifeguards watch over bathers in the floating dock. There's so much for sports lovers to enjoy: pedalo/kayak/ stand-up paddle hire, 3 mountain bike trails (green, red and black), 18-hole golf course, lakeside fishing and hiking. There's an easy 6km footpath around the lake with just a 50m elevation.
Day 8
Departure.
Stylish hotel in the centre of Lourdes
At the very heart of all the action in Lourdes and just a few paces from the sanctuaries, this hotel offers a superb view over the mountains. It is a 18th century house in the higher town whose charm and style are seductive. The comfortable bedrooms are elegant and refined, heated outdoor pool, view over the Pyrenees, everything here is just perfect!
Your hotel:
Has 40 comfortable bedrooms, a brasserie, a restaurant, a bar, a meeting room for 45 persons, a shaded terrace, an outdoor heated pool, private parking (free of charge).
LOURDES
The torchlight procession
Each evening thousands of pilgrims and visitors gather to walk in procession from the Grotte des Apparitions to the Rosaire esplanade, all are bearing torches and all are singing. It is a moving sight, joyous and magical.
GAVARNIE
A World Heritage site
Five and a half kilometres in diameter, walls 1500 m high, dozens of waterfalls, impressive statistics for this wonder of nature. A natural colossus that must be seen, it adjoins the Spanish canyons.
CAUTERETS PONT D'ESPAGNE
Walking through paradise
Situated in the heart of the Pyrenees National Park, the Cauterets Pont d'Espagne area is a veritable Garden of Eden with fantastic walks for all levels. A cable-car takes you up to the sublime Lac de Gaube with its deep blue waters.
PIC DU MIDI
The summit
Climb over a thousand metres in just 15 minutes, the cable-car takes the strain. Once at the top the panoramic terraces over the best view in France, a fabulous 360 degree panorama covering over 300 kms. One can also spend the night or an evening at the top.
From 2245 € /family -
Based on 2 adults + 2 children
The price includes
7 nights in a 3 star hotel on a B&B basis - 1 Grands Sites pass (Cauterets-Pont d'Espagne and Pic du Midi) - 1 family pass for Lourdes Château and Pic du Jer - Shepherd tour (sheep pen tour and picnic near the flock) - 1 family pass for the Pyrenees wildlife park - 20 Mountain Luge rides - 2 water sports on Lourdes Lake - Booking fee.
The price does not include
Meals – Holiday tax.
Half-board and full-board quotes on request. Contact: "La Boutique des Hautes-Pyrénées" (+335 62 56 70 00 - laboutique@ha-py.fr)