Cyclosportive "La Pyrénéenne"
The Grand Tourmalet - La Mongie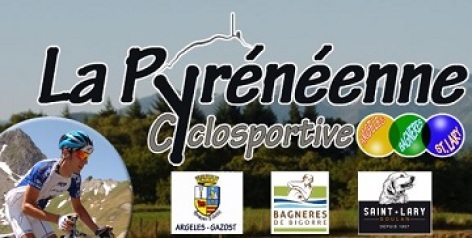 Le 07/07/2019
Associative or civic - Sport and leisure - Local animation
On the map
Cyclosportive "La Pyrénéenne"

65200 BAGNERES-DE-BIGORRE
Description
Afin de donner une attractivité dans la dynamique du (Tour De France, la ligne d'arrivée sera placée au sommet du Tourmalet, pareil à la grande boucle. En effet cet endroit mythique, et connu des cyclistes du monde entier, sera aussi le terme de la 14ème étape en Hautes-Pyrénées.
Cette configuration va vous donner une motivation toute particulière à venir « expérimenter » les 40 derniers kilomètres de cette étape qui fêtera aussi le centenaire de la création du maillot jaune.
Sur le parcours de la 4 Vallées qui relie traditionnellement les 3 villes organisatrices (Argelès, Bagnères et St Lary) vous serez aussi »connectés TDF » entre Guchen (en vallée d'Aure, pied de la Hourquette d'Ancizan ) et Bagnères-de-Bigorre, qui sera aussi le final de la 12ème étape en partance de Toulouse.