Mountain scooters descents, canoeing and canyoning in Aragon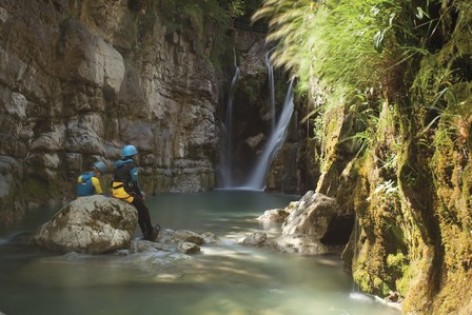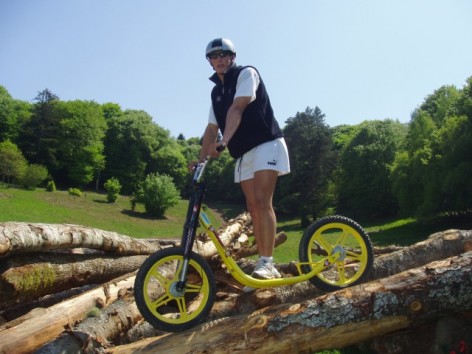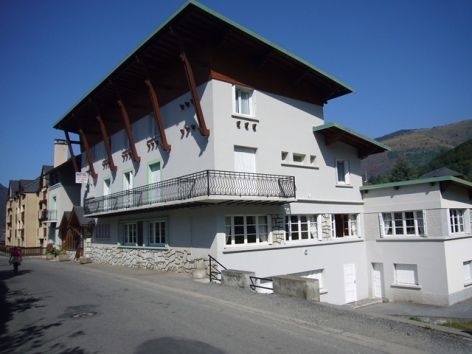 From speeding down the slopes of the mountains on your all terrain scooter, hot dog and swimming in the canyons... you will not have a moment to gather your breath, or stop smiling, jumping into pools, sliding down waterfalls, you will tame the rivers of the Pyrenees! But be careful such excitement can easily become addictive...
On the map
From 266 € /person Based on 2 persons
2 days/2 nights (1 night in a 2 star hotel in France, B&B, and 1 night in hotel in Spain, full board)
2 day's activites (half day Arapho, half day Hot Dog, full day canyoning)
The strengths
Flying down the paths on your all-terrain mountain scooter
Canoeing in total safety
The Spanish canyons
Spanish tapas
Accompanied by qualified guides
All equipment provided
Day 0
Arrival at the end of the afternoon and settle into your hotel.
Day 1
Breakfast.
9 am - Arapaho (mountain scooter descent) go up by cable-car, descent back to the village on the footpaths. Equipment provided : scooter and helmet, bring strong shoes and suitable clothing.
2 pm - Hot Dog : Depart from the Bazus bridge to arrive in Arreau, 8 kms of descent. Equipment provided - wet suit, helmets, life jackets, paddles, bring suitable shoes and bathing costume.
530 pm : leave for Spain. Settle into your hotel for dinner and night.
Day 2
Breakfast
10 am - Canyoning: including jumps of between 2 and 4 meters, natural slides, swimming, walking. Equipment provided; wet suits, helmet, self-emptying rucksack, water bottle. Bring - strong shoes, drinks. You can rent special canyoning shoes for €5. Picnic included. End of the adventure and return to France between 4 and 5 pm.
First night, hotel in France
Its location in the centre of Saint Lary, just off the main street, offers a quiet setting but with all the village shops and activities close by. It is juts a couple of minutes walk to the centre to enjoy all the village has to offer or to take the cable-car. The Sensoria Spa is equally very close. There is wi-fi in the main building.
Your hotel:
Has 39 bedrooms with bathroom, toilet, telephone, television.
The Aure valley
Welcome to the Aure valley, a great Pyrenean valley with easy access to both the Neouvielle Nature Reserve, protected natural scenery, and Spain with the famous Aragon canyons. In St Lary everyone will enjoy the lively character of the village.
You will adore
- Spain, so close, just the other side of the Aragnouet Bielsa tunnel.
- The comfort and the lively character of St Lary
- The surprising canyons... fun for all the family at the Sensoria Rio Spa baths
- The authentic pastoral atmosphere of Aulon village and its nature reserve
- The away from it all feeling of the Neouvielle Nature Reserve
From 266 € /person -
Based on 2 persons
The price includes
2 nights: 1 night in France in a 2 star hotel, B&B, and 1 night in Spain in hotel, full board - Half day Arapho, half day Hot Dog, full day canyoning (for each activity you are accompanied by a qualified guide) - Equipment provided for each activity - Booking fee.
The price does not include
Lunch (day in France) - Drinks - Local taxes - Cancellation insurance.
Validity
From June to September
Sensoria Rio:
You must visit the surprising Sensoria Rio Spa in Saint Lary. Lovely soothing spa relaxation in a decor of canyons - underwater jet massages, geysers, jacuzzis, steam baths...